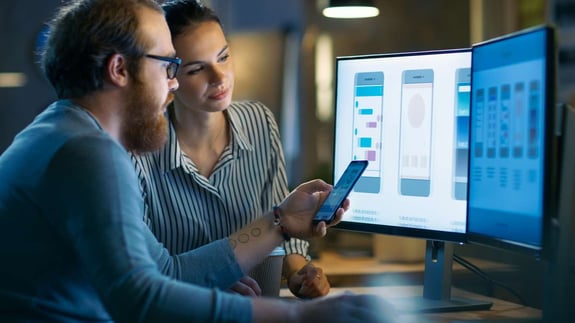 Application Development
Go beyond cookie-cutter solutions and empower your team to get more out of your technology investments. We'll help you build the right solution tailored to your business needs.
How we can help
Heightening your digital experiences
Planning for and managing new software is an overwhelming task in any organization. From planning to post-launch maintenance, let our technical experts help you own the application development lifecycle from end to end.
Results you should expect
Build tools to meet business needs
Innovate your digital strategies to accelerate business performance.
We would not be in the position we are today without Spur Reply. They brought a level of expertise and professionalism that was above and beyond. Our partnership significantly accelerated the evolution of our AI engine and progress toward our product vision.
Ready to elevate your digital experiences?
Start building dynamic software, products, and solutions that break through the market.