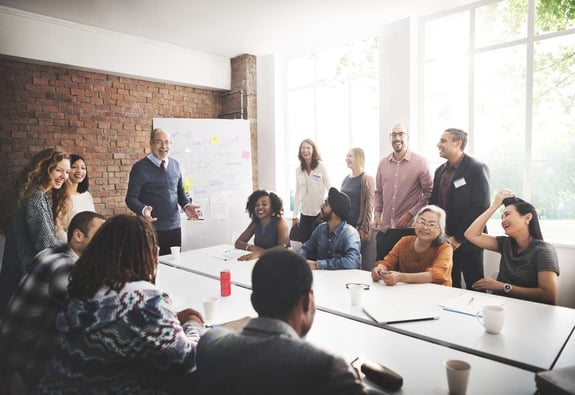 Deliver results that matter
Our company leaders know that people are the key to our success. It's why we hire the best consultants, invest in their professional development, and build long-term relationships with our clients. And it's why human-centered companies continue to win.
"When you head on out to the Moon, in very short order, and you get a chance to look back at the Earth, that horizon slowly curves around in upon himself, and all of sudden you are looking at something that is very strange, but yet is very, very familiar, because you are beginning to see the Earth evolve."
Take control of your career
Learn more about joining our firm – named one of the Puget Sound Business Journal's best places to work in Washingon state.