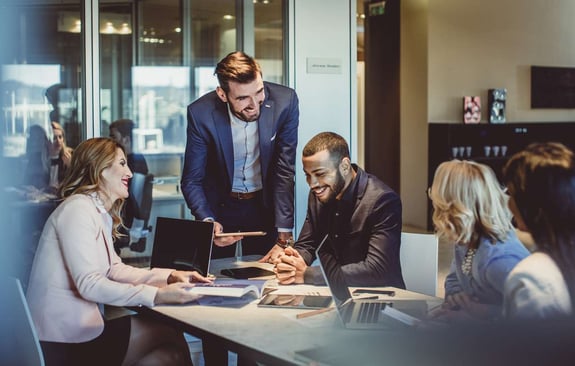 Channel management
Your channel partners can have a major impact on your bottom line — for better or for worse. Together, we'll create great experiences for your partners by refining your channel partner strategy, programs, platforms, and investments.
How we can help
Drive high-value results through your channel strategy
There are endless ways to accelerate your partner revenue. By developing a strategy centered around the partner journey and experience, we can help you evaluate and optimize any portion of your partner ecosystem to develop your organization's best way forward.
TOUCH
Capacity planning
Capacity planning
Identify whether you have the right sellers to meet demand and deliver against planned results
TOUCH
Channel incentives
Channel incentives
Drive partner behaviors to match overarching business goals, improve ROI and manage expenses
TOUCH
Distribution strategy
Distribution strategy
Measure and improve your distribution strategy to lower costs and improve effectiveness
TOUCH
Go-to-market strategy
Go-to-market strategy
Better deliver your product to your ideal customers with the right mix of direct sellers and channels
TOUCH
Partner experiences
Partner experiences
Create sticky relationships by simplifying your ease-of-doing business and improving partner experience
TOUCH
Partner programs
Partner programs
Refresh or create a next-generation partner program to better meet your and your partner's business needs
TOUCH
Partner recruitment
Partner recruitment
Attract and activate the right partners to your partner program in the most efficient and effective manner
TOUCH
PRMs and
Portals
PRMs and
Portals
Scale your business and improve partner experience by adopting channel automation that fuels your results
Results you should expect
Prioritize channel needs to meet your goals faster
Strengthen your channel ecosystem to enable your partners based on their focus.
Spur helped us gain programmatic insight into our partner ecosystem, so we know where and how to invest for the most impact. If you are looking to address a channel challenge, I highly recommend Spur.
Ready to fuel your channel success?
Begin maintaining an effective and robust partner ecosystem to generate the highest returns possible.