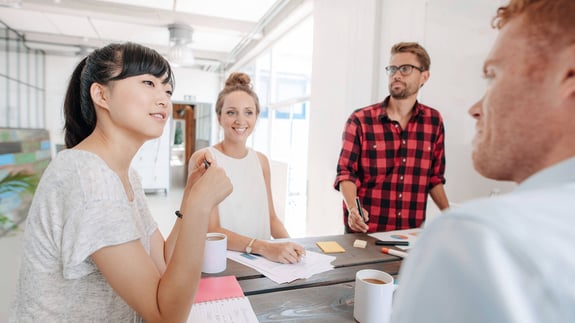 New Partner Incentive Program Drives Channel Performance
Success Story
At a glance
A technology leader wanted to enhance its partner incentive and contra-revenue programs. In response, our teams established a new incentive structure, governance processes, conducted ROI analysis, and created reporting systems that would help our client strengthen key partner performance. Our collaboration resulted in improved incentive return, and revenue growth.
Established central governance to strengthen partner performance
Gained confidence of senior executives about ROI of partner incentive programs
Adjusted partner incentive structure to focus on outcomes
Helped client accelerate revenue and maintain position as market leader
Governance process and review cadence
ROI analysis and management
SCHEDULE A MEETING WITH AN EXPERT
The value of channel incentives
Channel incentives serve as business investments that drive partner behavior. True incentives are performance-based and aim to improve the mix, reach, or yield of a company's partner base.
Our client, a large technology company, relied on incentives to optimize partner performance, an invaluable asset to the company's growth and market leadership.
New governance and reporting systems
Our client sought our expertise to streamline its return, management, and reporting for partner-incentive and contra-revenue programs. The technology company wanted to centralize its management of rebates and incentives — at the time all were run at the regional level.
We were tasked with creating a way to universally benchmark partner performance and cost structure across different incentives and geographies. A new governance system would provide accountability and decision-making authority across different business divisions. Partner experiences differed across locations, and our client wanted to make them consistent. A new reporting process would also help grow partner return on investment (ROI).
Conducting analysis and creating program management structure
Our teams first conducted a thorough ROI analysis on every existing incentive program. The analysis helped us determine centralized partner incentive guidelines and directives for each geographic area that allowed for local execution.
Next, we created a global framework for incentive program management that featured decision-making authority and standardized performance reporting. Finally, we conducted performance modeling and goal setting criteria to allow tighter alignment to business objectives.
Revenue acceleration and maintaining market leadership
Establishing strong centralized governance while preserving field flexibility within defined parameters strengthened key partner performance. Our client improved incentive return by discontinuing low-yield programs and reinvesting in others. Furthermore, incentives moved from activity-based to outcome-based performance metrics. Consequently, internal accountability for managing costs and measuring performance increased.
By connecting field behavior to strategic imperatives and key performance drivers, senior executives gained confidence in their potential ROI on partner-incentive programs. The programs proved to be valuable assets to our client, accelerating revenue, and helping maintain its position as a market leader.
Thought Leadership
Related Content