It's no secret that strong content drives better outcomes. Whether it's a campaign, sales enablement collateral, an executive presentation, you name it – killer content makes all the difference. As of 2016, 76 percent of B2B marketers reported plans to produce more content than in previous years. Content marketing budgets have also increased among B2C companies this year. On average, 32 percent of total marketing budgets are going towards content, up from 25 percent last year.
A disciplined content development approach is fundamental to creating exceptional deliverables for our clients. It keeps us on track, in sync and engaged with the content we're creating. This development process is essential because it ensures a better end-product. But that doesn't mean it's easy.
Here are the top 5 pitfalls we see with content development and what you can do about them.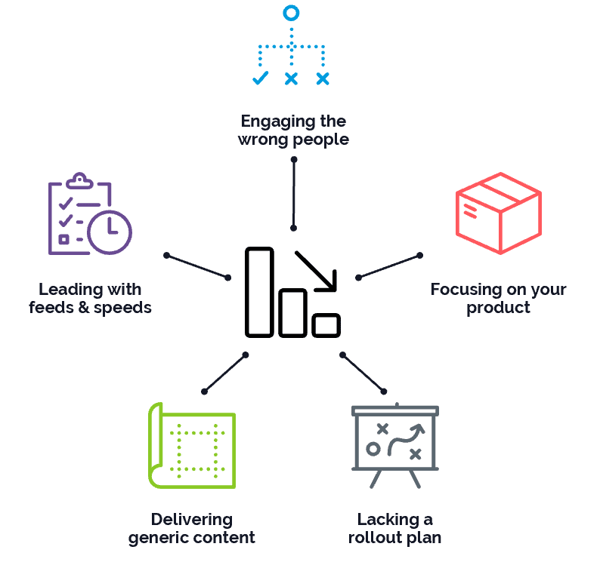 The 5 pitfalls of content development
Not engaging the right people up front
Many times you'll have one or two people engaged as content reviewers, only to discover at the very end of the process that there someone else who would have strengthened your content a tremendous amount. Or worse, someone comes out of the woodwork at the end and points out gaps that result in a delay. Avoid spinning your wheels or getting delayed, and proactively identify key stakeholders who need to be engaged during the process. Build a RACI matrix up front and vet it with others to ensure that no great additions are overlooked.
Leading with feeds and speeds, instead of benefits and business value
A major faux pas we see is people focusing on solution features and capabilities rather than the benefits and business value it offers. Most business decision-makers want to know, "how will this product address my challenges and needs?", not about technical nuances. It's important to frame your content in a way that tells customers how they benefit from these capabilities – talking about capabilities without the benefit punchline is a missed opportunity. Differentiate your content by leading with how your offering directly benefits your customers. Develop your content around value (e.g. more revenue, lower costs, faster inventory turns, etc.), and you'll likely see better results.
Focusing on your product and organization, rather than customer challenges and goals
Your customers have business problems they're trying to solve. If you want prospects to invest, your content needs to clearly demonstrate how you solve their problems. It can be tempting to focus on why you're better and different – we've had clients say "it's all about our unique selling proposition." But leading with how great you are doesn't explain why your customers should care or buy from you. It's first about establishing that you understand your customer's situation and that you have something relevant to say. Talking about differentiators can come after that.
Delivering generic content
Speaking of relevance, it's critical to demonstrate that you can speak the audience's language and know their industry or function area. Generic, horizontal messages are largely ignored – your customers are inundated from every angle, and targeted messaging is now table stakes. The key is to make sure you have subject matter experts involved who can help you infuse your content with industry-relevant vocabulary and concepts. These people are ideally individuals with prior industry or functional experience, such as field sales reps. There's really no substitute for getting input and reviews from people who have this kind of deep, relevant experience.
Failing to establish a rollout plan
Creating excellent content is great, but it's only one part of the equation. Many companies fail to use content effectively because they haven't thought through exactly how it will be used - will it be part of a required sales training? Used in a targeted drip email campaign? Published as a gated, downloadable resource? The bottom line is, your killer content will go to waste if you don't think through how that content will be distributed and used.
What's next
Great content can make all the difference, which is why getting it right is so important. Avoiding pitfalls is part of the equation for successful content development, but it's certainly not the whole thing.

To learn more, check out our connected communications service line or contact one of our experienced communications specialists to ensure your content is reaching your desired audience.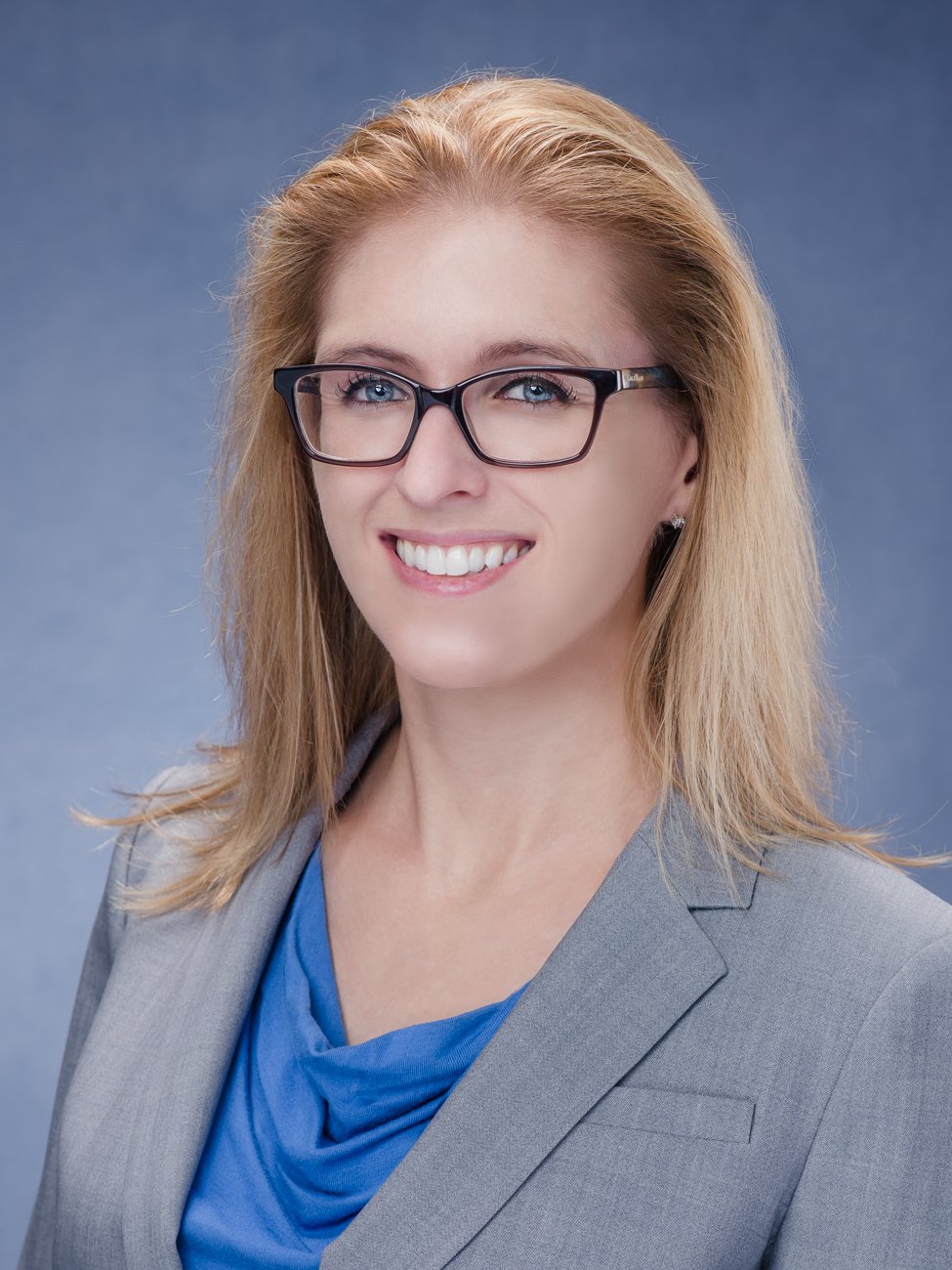 Allison Strother
Allison Strother is a managing director at Spur Reply and leads strategic marketing and communications initiatives. Allison has over 15 years of experience working with a range of clients, including Microsoft, Cisco, Juniper Networks, Premera and Regence.