If you've been around the marketing hallways for a while, you've probably heard the buzz about selling benefits instead of features. But what does it mean? Is it just more jargon from an already jargon-rich practice? In this case, no.
At Spur, we often reference the famous example, "don't sell me shoes, sell me comfortable feet." For technology companies selling complex hardware or software solutions, it can be a little trickier to tease out benefits. In this article, we'll explore how to identify features and benefits generally and how product marketing managers at technology companies can learn from a simple trip to the grocery store.
Say you're at the grocery store and find yourself wandering down the tea isle. Your eyes come to rest on two different offerings. Finally, you see a new offering—on the very front of the tea box, there's a promise to ease your tension and promote relaxation. Sold!
Take a look at the image below. On the left, we have a promise of stress relief backed up with specifics about releasing tension and promoting relaxation. These benefits are the largest, most prominent font on the package (highlighted in green) showing me exactly where to focus. Conversely, the tea on the right buries us in features without a single stated benefit.
We see this same mistake often in tech-industry sales material, especially from industry leaders.
When your product is the best—completely organic, naturally decaffeinated, created by herbalists—it's tempting to tout these accolades as differentiators rather than focusing on the customer benefit. If I'm stressed, and Yogi promises relief, am I all that interested in the stellar features? Listing features leaves all the thinking to the buyer—which in some cases is exactly what you want—like selling technical solutions to technical decision makers. But business decision makers are more like consumers, they want us to do the thinking and tell them how they'll benefit.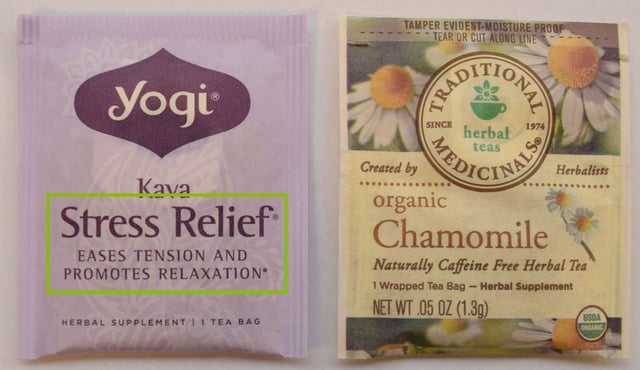 Let's look at another common example: tissues. In the example below, every viewable side of the box reminds me of all the benefits I get from using tissues. Tissue is there when you're sad and when you need to pick up icky things. It's there when you're sick or run out of toilet paper. Benefit after benefit. The features are buried on the underside of the box for those who are sold on the benefits and now want more details.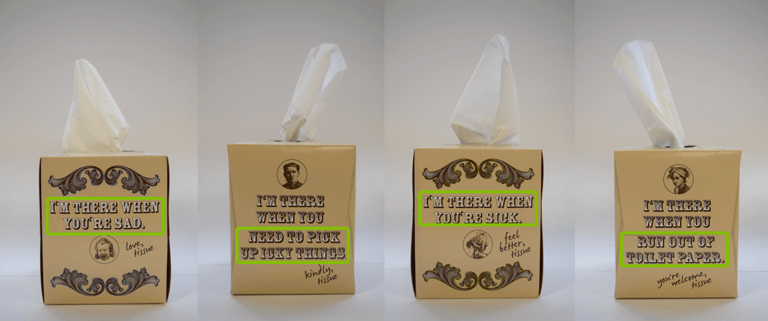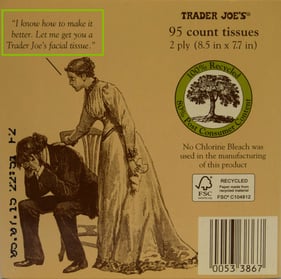 Informing customers how they'll benefit from your product matters much more than their knowledge of the tissue ply-count. There are consumers that care about that fine-print information regarding product features, but usually not until they've bought into the benefits. Looking at the photo to the right, even on the bottom of the tissue box, where they start listing all of the features of their tissues, they still feature a benefit.
Distinguishing between features and benefits can be difficult because product teams are so focused on what aspects of the product make it better than competitors. You often have to sort through a lot of features in order to distinguish the product's benefits, but the end results are worth it. There are key distinctions that we've identified over time to help our clients determine features versus benefits.
Identifying features and benefits
Regularly, when people talk about features, they're often talking about a capability. A benefit is the positive result you get from that feature. Products have a vast range of capabilities and identifying the correct benefit of that capability can be tricky.
How to identify features:
Features are an attribute or aspect of the product or solution. For example, if you're buying a car, a key feature is often the color.
How to identify benefits:
Benefits do something positive for you. If you're looking at car and it's red, the color is a feature. But for consumers, a benefit of a red car is that it might be safer because it's easily seen or perceived as sexy as an additional benefit.
When deciding whether to lead with features or benefits, consider how much your audience knows about a product. Technical folks are steeped with knowledge about various products. They want to know exactly which features they are buying. We sometimes call these "nerd knobs" and there's a time to talk about the nerd knobs.
But business decision makers generally need to hear the benefits to be convinced.
Marketing the right mix of features and benefits for that specific audience is key to a product's success with a targeted audience. Remember, you're not selling your customers tea, you're selling them stress relief.
Get features from benefits in order by working with The Spur Group. Contact us to get expert guidance from out Connected Communications experts.
Randy Karr
As CEO Randy sets the vision for the company, building strategic partnerships, and ensuring the Spur culture thrives. Randy has been with the team for over 14 years and has been instrumental in growing the business and developing our people.