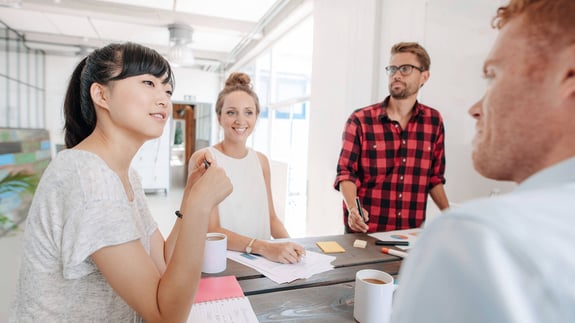 Google Improves Channel Partner Onboarding And Accelerates Revenue
Success Story
At a glance
Spur Reply helped a leader in cloud computing create a new channel partner onboarding process. We helped develop a new structure, processes, and tools for Google's technology partner ecosystem. Our collaboration successfully accelerated our client's ability to onboard partners and grow their revenue potential.
Accelerated ability to onboard partners
Improved field recruitment strategy
Acquired buy-in from global stakeholders
Developed consistent process, metrics, and scorecard for channel recruitment
Partner recruitment and activation
Partner enablement and programs
Data strategy, engineering, and analysis
Brand and product messaging
SCHEDULE A MEETING WITH AN EXPERT
Competition for partners intensifies
Partner recruitment and activation has become more difficult as technology competitors battle each other for market share. Pursuing desirable partners requires significant care in the onboarding process. Additionally, recruitment and activation require focused communication that emphasizes a company's unique value.
Google Cloud Platform (GCP) serves as a supportive infrastructure to help organizations empower employees and serve customers. Machine learning expertise, world-class security, and a global network help Google's partners plan, develop, and launch solutions to reach important business goals. GCP is one of the fastest-growing businesses across the parent company, Alphabet.
Unclear process ownership
The cloud computing leader needed our help recruiting and activating key cloud partners.
Moreover, GCP faced challenges with unified messaging, causing a fractured field approach to partner recruitment. Limited role definition and responsibility assignments led to unclear process ownership, resulting in uneven execution and opportunity costs.
Google's channel teams were looking for a concise and meaningful business value proposition for partners, as well as a top-line metric for partner account managers to gauge recruitment and activation success.
Unifying the partner onboarding experience
Using targeted content to address multiple stakeholders, Spur Reply worked closely with Google Cloud Partner experience program managers to develop a structure, process, and resources for a unified partner onboarding experience. Our teams jointly overhauled the partner business proposition, highlighting GCP's advantages for partners while calling attention to competitor deficiencies.
Creating a new onboarding experience specifically required developing systems and tools into field playbooks and execution guidelines for Google Cloud's technology partner ecosystem. Analyzing multiple audiences across partner executives, marketing teams, sales representatives, and technical resources, our team directed the creation of a content roadmap.
Google trusted Spur Reply with this task because our expertise gave us deep familiarity with GCP's needs. The cloud computing leader was also confident in our experience building simple and effective messaging frameworks.
Buy-in accelerates partner onboarding
Ultimately, buy-in from global stakeholders for key objectives, strategies, and the operating framework accelerated the ability to onboard partners. Clear expectations for partners and account managers drove activation.
The success of GCP's new onboarding system was largely due to consistent metrics, scorecard, and processes for measuring partner and field channel activation. Data-driven, targeted lists improved the field recruitment effort.
The collaboration gave each internal stakeholder group the tools, playbooks, and partner-facing content they needed to excel in the area of partner onboarding and retention.
Thought Leadership
Related Content