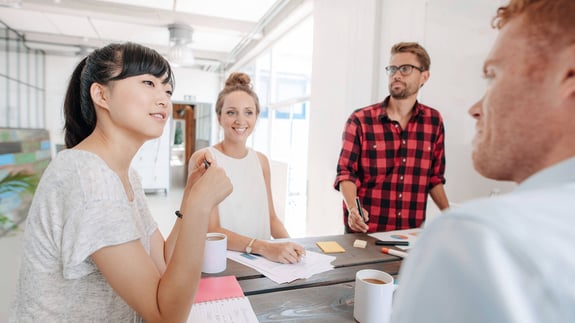 Effective Sales Playbook Strengthens Cohesity's Partner Relationships
Success Story
At a glance
As a leader in information technology, Cohesity is modernizing traditional data backup and recovery solutions. We collaborated with the technology company to build a repeatable sales process and playbook for its front-line partner sellers. Our efforts ultimately strengthened Cohesity's relationship with partners, grew revenue from successful partner relationships, and effectively communicated its value to its customers.
Created a powerful sales playbook that contributed to a successful partner enablement campaign
Strengthened Cohesity's partner relationships
Grew Cohesity's revenue based on meaningful partner relationships
Helped communicate Cohesity's value to its customers in an effective manner
Sales strategy and model development
Brand and product messaging
Sales enablement and playbooks
Value and business propositions
SCHEDULE A MEETING WITH AN EXPERT
Backup and recovery modernization
Cohesity, a leading player in the information technology industry, is modernizing the way IT professionals back up, manage and gain insights from their data. A modern backup and recovery solution is essential to any organization aiming to get the most out of its data across multiple systems and cloud providers.
Traditional backup and recovery approaches can be expensive since IT typically needs to implement multiple point products. Traditional approaches can also be limited to on-premise use, complicated to operate, create data fragmentation and silos, and leave organizations vulnerable to cyber threats.
Cohesity's backup and recovery solutions simplify operations across systems, ensure business continuity, minimize data loss, and reduce costs.
Building consistency for sellers
Cohesity's front-line partner sellers, which included account executives and inside sales reps, sought our expertise to build consistency in the way they sold backup and recovery use cases of its solutions. We were additionally asked to help create unified messaging for partners to use during a sales cycle.
A new sales process and playbook
Our consultants needed to align with our client on a new sales process and all-up messaging. Building a consistent partner sales process required us to create consistent branding and update its messaging material.
Ultimately, we delivered an updated solution sales playbook with a Cohesity overview, customer targeting, partner value proposition, customer value proposition, sales process overview, resources, and objection handling questions. We also provided a repeatable process for building out these playbooks.

To successfully produce the project deliverables, our consultants took a four-step approach:
Identify: We determined content gaps in Cohesity's current sales playbook.
Develop: We built a playbook structure and framework to address Cohesity's gaps and needs.
Update: We leveraged expertise from previous projects, source materials, and a series of data collections to fill the content gaps and strengthen current content.
Finalize: We incorporated feedback and changes from our client's team.
Our refined experience with partner relationships and building partner enablement materials led our client to partner with us. Further, our experience allowed us to address our client's needs in an efficient and novel manner.
Strengthened partner relationships and revenue growth
As a result of our collaboration, our client received a powerful, updated, and efficient sales playbook along with a repeatable process and template for its other solutions. Cohesity released the playbook as part of a partner enablement campaign.
Our efforts thus allowed the information technology company to strengthen its relationship with partners, grow revenue based on successful partner relationships, and effectively communicate its value to its customers.
Thought Leadership
Related Content