The uncertainty in today's environment cues a fundamental shift in the way companies think about their partners. Since partners sell to your end-user customers, it's crucial to give them the resources and tools they need to succeed. Gaining clarity into your partner value proposition, otherwise known as your partner business proposition, is the key to helping you create the indispensable relationships that will ultimately grow your customer base and drive increasing value.
The partner value proposition represents the overall advantage a channel partner receives from selling a company's products and solutions. Your specific partner value proposition is what a potential partner will use when choosing a vendor to sell and support. Forming a strong partner value proposition should be an essential element of any channel effort (whether its recruitment, planning, program design, etc.).
Yet, surprisingly, many companies fail to develop a partner value proposition. Instead, leadership focuses all their efforts on developing a powerful customer value proposition, and spend little time considering the reasons a partner should sell their product. The result is slow or lack-luster adoption by the channel, company frustration with partners, and sluggish success in the marketplace.
---
The three key elements of a partner value proposition: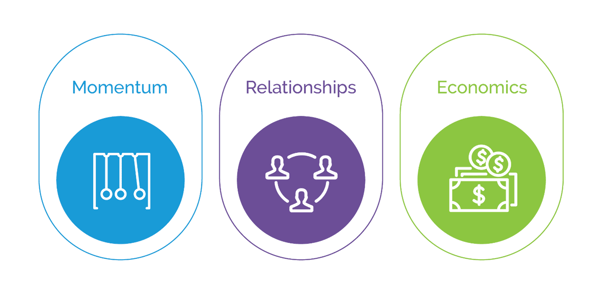 From The Spur Group's perspective, companies need to create partner value propositions based on three main elements: market momentum, relationships, and economics. And its these three elements that a partner considers when determining which vendors to partner with. To learn more about each of these elements, check out our side bar explanation of each.
Relationships take precedence
The concepts of momentum, relationships, and economics are typically hierarchical. In the past, the qualities a partner looked for first and foremost were a solution's momentum and place in the market, followed by the partner's relationship with you, and finally partner economics.
However, times are changing. We've recently observed relationships becoming the larger priority.
Partners now tend to place relationships as the key focus when choosing vendors. Relationships surpass momentum and economics because partners want to solidify a vendor based on their relationship with you and what you have done for them.
While relationships are paramount to your partner value proposition, it is crucial you strategically position yourself across each of these components.
How you position yourself matters
A single company typically will not have strength in all areas. Almost all companies will have soft areas within their value proposition, with certain channel segments, or within different partner sets.
Understanding your company's unique strengths and weaknesses is imperative, but you must also understand your competitor's business value proposition.
A truly effective partner value proposition assessment benchmarks a company's business proposition relative to its key competitors with each targeted partner segment. This will help you avoid costly missteps within your channel management efforts. For instance:
If you are recruiting solution providers with poor alignment, your targeting or messaging will be ineffective, and your efforts will unlikely yield desired results. Whereas, a significant incentive investment can overcome a poor experience.
If you struggle to achieve positive market momentum, you must reposition your core offering in the marketplace or greatly enhance the economics or joint alignment to offset your market position.
Finally, if your channel economics are weak with partners but better than your competition, running additional rebates or other margin programs may not boost your business proposition and will ultimately cost you profit.
Understanding your value proposition and fine-tuning your competitive position is critical. Conducting regular assessments will also allow you to drive effectiveness in your channel efforts, as evaluating your value proposition is more important now than ever before.
Ways to strengthen your partnerships in a troubling time
The COVID-19 pandemic has upended our lives. Business models are changing, selling motions are drastically different, and you and your partners are uncertain about what the future will bring. Right now is the time to separate yourself from other vendors in the minds of your partners that you are not conducting business as usual.
We recommend you lean into solidifying your relationship with partners and focus on delivering in three key areas: focus on current partner needs, strengthen partner relationships through support, and concentrate channel efforts.
Focus on current partner needs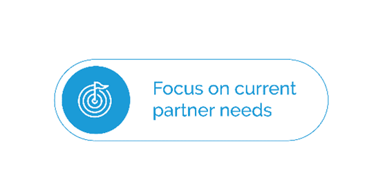 Partners have certain immediate needs right now, and if you're in a position to help, we recommend the following:
Empower your field and tele-sales teams with information. Remote account management will become the norm. We will likely never go back to fully face-to-face account management. Your employees will need to use systems and tools to drive better knowledge of a partner's needs and performance.
Train your partner account representatives (PAMs) on new expectations. PAMs should meet with their assigned partners virtually at least once per week. At least half of the call should focus on how the partner is doing and how they can help. The rest of the call can cover specific activities you want accomplished in the next week.
Be kind with your program requirements. If your program has annual certification or training requirements, extend the training's expiration date. For example, NetApp recently extended the certification requirements by six months. Allow partner account managers to roll back any revenue requirements for partners they deem engaged during this time. Extend the valid time of any deal registrations by 90 days (or a reasonable period). If your program requires annual renewal, provide a grace period for at least a quarter, at the current program level.
Increase your partner communications on best practices. Many of your partners fear the large-scale economic struggles will affect their business. Their first priority is remaining financially healthy. Their second priority is keeping their people sane, productive, and happy. The third priority is maintaining and building customer relationships. Use your broad knowledge about partner behavior and solutions to help disseminate best practices. Focus on how you can help them keep their business healthy.
Strengthen partner relationships through support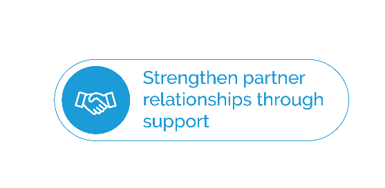 Partners need support right now, and you have an opportunity to showcase your strength. You can use this opportunity as a time to invest, not cut back on partner support.
Simplify your remote transactions with partners. Open your certifications and enablement to more people by offering it for free and conveniently. To make the most of a slower pace of business and work-at-home arrangements, your partners have shifted resources into learning mode and trained in new technology. Think of training as an investment in the added capability you've desired in recent years. For example, some storage vendors have produced partner guides to make it simple to help customers leverage their solutions.
Increase your contra-revenue programs (and budgets). Right now, your partners are worried about burning through cash. Empower your partner account managers to get creative and make available additional funds for your partners. Keep these funds tied to joint business plans and measurable outcomes, but be willing to support new, incremental business development right now. For example, Dell recently announced a new financing program that allows businesses to purchase a variety of products and services — including through partners — with no interest and deferred payment terms.
Make services more broadly available and for free (such as marketing concierge services). Remove barriers to partners who want to leverage your infrastructure. Develop and sponsor special marketing campaigns and activities that focus on managing customer outreach and support. Instead of relaxing reporting requirements, relax performance requirements.
Remove most of the gates around your protected content. Temporarily remove the barriers to your portal for partners. Yes, doing this potentially poses some competitive risk, but the risk is outweighed by signaling commitment to your partners. The worst-case scenario is partners not taking advantage of the lower thresholds. More likely new partners will use your learning and content. If they find value in these materials, they will ideally want to continue after the relaxed restrictions end.
Concentrate your channel efforts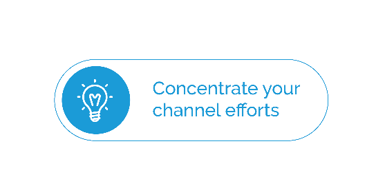 The third and final competent you need for success is to bolster your own channel strategy
Focus on partner activation. Right now, we recommend you reconsider your onboarding and activation strategy for two reasons. First, partners are likely distracted and partnerships are lower on their priority list. In order to regain focus, consider what needs partners have right now, and how to fill them. Second, your partner account managers also need a structured rhythm to meet with partners, lead simple activities and measure the impact of current performance. Partners will remember which vendors helped them through this time and which ones did not.
Learn everything you can about the partner's business. How has the pandemic impacted their business? What universal trends do you see, and how are other partners dealing with similar situations? How are their revenue and profit numbers? Your ability to report and share this information is paramount and a differentiator. Many vendors don't do the research and their reps are unprepared for conversations with partners.
Focus on leveraging data to make decisions. At your company, the leadership is likely reevaluating almost every process in the wake of the pandemic. Leadership wants to know the impacted areas, how much risk exists in the business and the best mitigation efforts. Pressure will increase for channel teams to show value and return during this time. Maintaining and gathering data is essential to quantifying your impact.
Finally, bring as many capabilities to your team as possible. You likely have a strong dependency on others (IT, finance) for data pulling and reporting. As those teams become strained and diverted, your ability to remain responsive and agile will diminish. Build a case to leadership focused on the pain and risk strained resources pose to the business and seek a commitment to prevent future issues by bringing capabilities into the channel organization. Ensuring you have the platform and the in-house team to support data-driven channel management will pay dividends long after the pandemic.
Help us help you
Forming a strong partner value proposition matters because indispensable partner relationships are essential to growing your business. A fine-tuned partner value proposition will grow your customer base exponentially.
Amid the COVID-19 pandemic, it has become more important than ever to empower your field and tele-sales teams with information, simplify your remote transactions with partners, and focus on partner activation. During this troubling time, consider focusing on your partner's current needs, strengthening your partner relationships through supporting them, and concentrating on your channel efforts.
The Spur Group advises clients on optimizing their channel efforts to produce success-driven results. To learn more about how we can help, connect with a member of our team today.
The three key elements of a partner value proposition explained: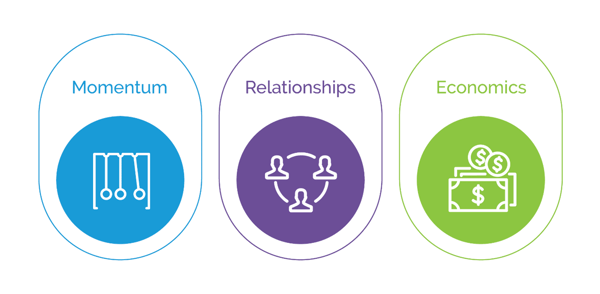 The three significant drivers of market momentum are market share, customer demand, and innovation.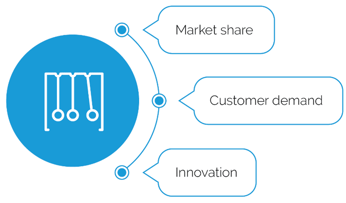 Market share: Market share refers to determining your place in the market. Are you the market leader? Does your product o

wn the market (meaning there are few competing solutions or products)?

Customer demand: Is there is 'buzz' around your product? Is it gaining popularity? Do customers request your products? Knowing the answer will help you determine how much time and effort partners need to invest to sell your products.
Innovation: Consider how innovative your product is. Is this a net new solution or better iteration on another technology? You should also identify whether you are a technology leader in your specific category or field.
The next element is relationships. Partners align to vendors when they see long-term value in the relationship. Your partner relationships are defined by three factors: business fit, vendor reputation, and first-hand experience.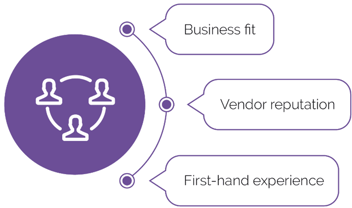 Business fit: Ask if your partners can keep their existing business model while doing business with you. Evaluate whether your solution and selling requirements fit into their existing sales processes. If your model or the way you approach the market differs drastically, you will have a hard time getting partners to sell your product or solution.
Vendor reputation: Consider your reputation as a business partner, which can be experienced and/or perceived. If you are competing directly with partners, are the rules of engagement clear? In order to reduce conflict, you can create clear segmentation models across different sales motions that are well understood.
First-hand experience: Your relationships with partners will be influenced by their experiences with you. Partners will also evaluate your collaborative history. While you may have made changes and updated your programs, past experiences still influence them.
The third and final element is partner economics, the financial return a partner can gain from the vendor relationship. Partner economics is comprised of three primary components: partner profits, ongoing costs, and halo benefits.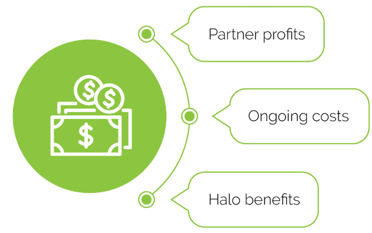 Partner profits: The amount a partner earns selling your solution. Can a partner make competitive margins? Does selling add-on busin

ess services provide profitable opportunities? Are there incentives in place for different sales outcomes?

On-going costs: These include onboarding expenses, either as an organization or for individual sellers. If your certifications are onerous and take significant time away from your sellers selling, you may want to consider alternative methods. You should also consider the amount of overhead needed on the partner's side to share information, maintain program status, or do the partner business planning.
Halo benefits: Do your partner's add-ons support sales efforts? Does your solution offer a unique selling opportunity into new accounts and segments? Does being your partner strengthen the partner's go-to-market ability? Does it strengthen their marketability?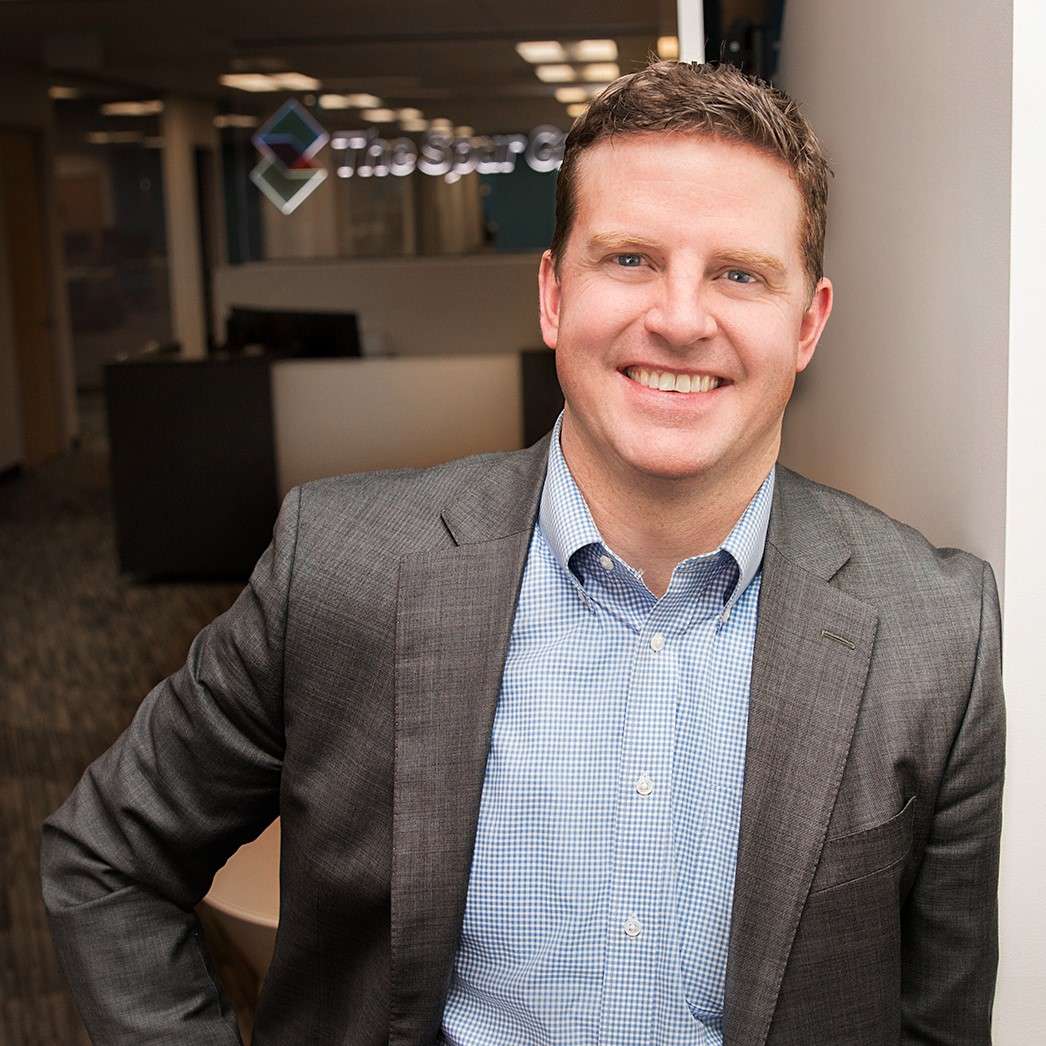 Dan Overgaag
Dan leads Spur Reply's channel management, sales transformation and business operations practices with over 11 years of industry experience. Dan has led countless projects and strategic initiatives across channel management and channel incentives programs within technology companies such as Microsoft, Cisco and Google.