A common issue in the modern business community is finding an accurate, yet efficient, way to measure performance management. Almost everyone in the business world today agrees on the need for an accurate and efficient method, but the problem arises when it comes to choosing one.
Most modern companies know how to develop better models and systems that enhance everything from communication to everyday operations. Yet some of these companies have no idea where to start once they need to implement the models with various development methodologies.
Given the common challenges with implementation, Spur Reply recommends using balanced scorecards to improve performance. Read on to discover a comprehensive framework to enhance your company's strategic objectives using balanced scorecards.
What are balanced scorecards?
Nearly every time a business launches a new project or strategic objective, the leadership relies heavily on delegating tasks, activities, and timelines to help structure and align each objective. Yet, usually there's no meaningful visibility or transparency into the objective's status. This process isn't necessarily wrong, however balanced scorecards can help avoid potential problems.
Harvard Business Review (HBR) originally introduced the balanced scorecard measurement system in 1992 to help drive performance. HBR proposed that if you can provide executives with a comprehensive framework that allowed them to integrate their strategic company objectives, you had an efficient first step. If you followed the first step by assigning coherent performance measurements, your balanced scorecard becomes a motivating management system. This system can be used in your company's product, customer service, and market development process.
We recommend the following three dashboard metrics for your balanced scorecard: customer performance, internal processes, and improvement activities.
Balanced scorecard measurements
Our three recommended measurements for a balanced scorecard are:
Customer performance
Internal processes
Improvement activities
Balanced scorecard measurements are part of and complement the company's financial indicators. A scorecard is grounded in your company's strategic objective and competitive demands measurements. The scorecard allows your business to increase growth and improve day-to-day operations through a data-driven culture and communication. The balanced scorecard provides shared goals that are grounded in a shared understanding, and helps you focus on driving stakeholder alignment.
Balanced scorecard advantages
If there's a consistent theme within balanced scorecards, it's that people are the key to an organization's success. Human-centered companies continue to lead and through the value system build long-term relationships with the clients and customers. The use of the balanced scorecard does have several other advantages.
In addition to human-centered value, scorecards bring seven long-term advantages for your team, project, program, and stakeholder relationships.
1. Strategic planning
There is no doubt that the balanced scorecards give your business a vital and robust framework for setting up your communication strategy. Your strategy map will contain cause and effect relationships, each with their own strategic goal. Interrelated strategic goals will give your business the key enablers it needs for enhanced performance outcomes.
2. Communication execution
In order to adequately execute strategy, you need to communicate your strategy effectively to staff and other stakeholders. That means you need to engage your stakeholders and staff member in the delivery and review of the strategy to reap the balanced scorecard's full advantage.
3. Project and innovative alignment
Helping your company stay targeted on the strategic objectives in their project and initiatives means the balanced scorecard was mapped efficiently. The organization map that lays out the various strategic objectives give your project focused alignment with everyone on the same page for project initiatives.
4. Better performance reporting
Your balanced scorecard dashboard can heavily influence your performance report. That way, your management can focus on the most critical strategic issues. More importantly, it also helps your stakeholders and staff understand how developing and monitoring performance key performance indicators (KPIs) supports critical strategic issues.
5. Improving organization alignment
If you use the balanced scorecard to structure and align your strategic objectives, you are helping provide a plan that can be well executed. In addition, every division or department within your company can work toward the same goals in an almost perfect organization alignment. You could even create a cascading balanced scorecard that links together each department with your organization's goals and objectives.
6. Management of information improvement
Using a balanced scorecard will almost always give you a better decision-making process with it comes to KPI development and updates. A scorecard will help you chose the best strategic objectives to measure for your business.
7. Process alignment
Every company is made up of budgeting, analytics, risk management, and more, and all those categories are within your strategic priorities. If you can include all of those process areas within your scorecard, you've created a perfectly aligned company process.
Balanced scorecard examples
Many companies attempt implementation of balanced scorecards. The leadership starts using balance scorecard to bring improvements in employee empowerment, quality, process re-engineering, and more. The ideal result is when a company defines and communicates its priorities to stakeholders, employees, customers, and managers.
Transparency is the most important element for the success of any balanced scorecard. The number of scorecard measures is irrelevant if no one in the company is aware of them. Check out one of our favorite examples of a successful scorecard below.
Apple's balanced scorecard
Apple Inc's senior management came to a point when they needed to focus on a strategy that would help improve their gross margin and return on equity (net income divided by shareholder's equity). The balanced scorecard measurements they developed to address ongoing business issues were in four categories, and each KPI was designed to improve those categories.
Financially, the leadership focused on shareholders. For the customer, they measured increases in their market share and customer satisfaction levels. For employees, leadership focused on building core competencies and conducted surveys to understand how well employees understood company strategy.
Except for shareholder value, Apple used horizontal and vertical strategic objectives in every balanced scorecard category. Leadership understood the value of breaking down the parts in order to make the whole organization function better.
Most of all, the scorecards helped Apple develop measurable outputs for launching and growing new products.
Results from using balanced scorecards
Apple used scorecards to help plan long-term performance, and created independent, scorecards above and beyond what Harvard Business Review or J.D. Power & Associates previously developed. Apple used scorecards to help the entire company direct their focus.
Most stakeholders in today's business world are adept at focusing on their strategic vision. But many of those same stakeholders could drastically improve their company's processes and implementations with scorecards.
If set up well, scorecards collect learnings for management to see the breadth, width, and totality of the company operations.
The way forward
In business, we are regularly faced with tough decisions, but each one is also an opportunity to improve and grow your company. Choosing to use balanced scorecards is an opportunity for growth and development success. Take up the chance to transform your company into one intensely focused on key goals.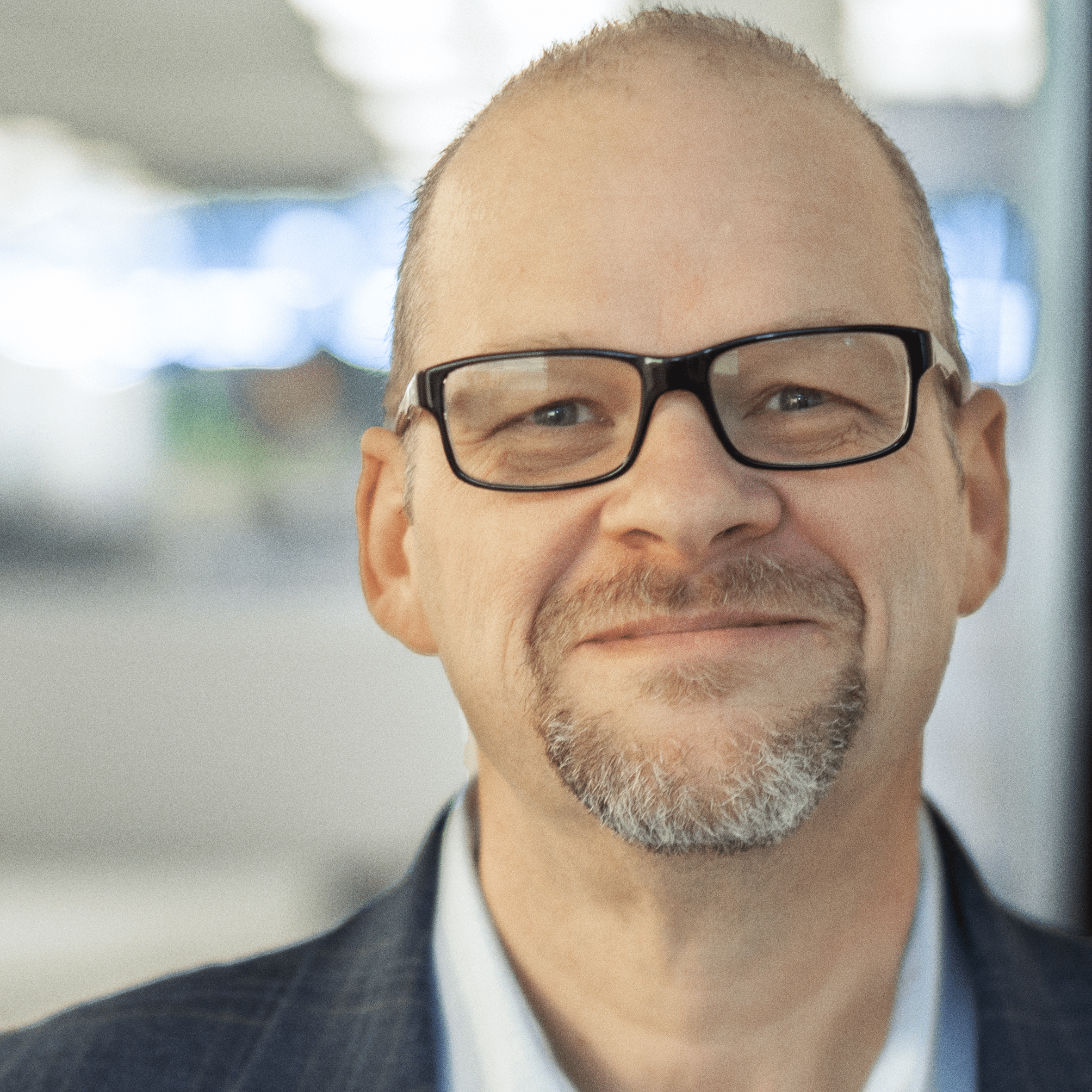 Richard Flynn
Richard Flynn is a recognized leader in channels and go-to-market business strategy and execution. A Founding Partner and Chief Marketing Officer for Spur Reply, Richard has over 25 years of go-to-market experience in sales transformation, channel management, and customer marketing.