Build your partner planning framework
Partner planning aims to have the right quantity of products in the right places at the right times to satisfy customer demand in an efficient, cost-effective manner. While the concept seems elementary on the surface, the complexity arises once you dig deeper. A channel leader must review their partner plan to ensure the strategy aligns with the company's desired business outcomes.

Through years of experience and a rigorous approach, our team of channel experts at Spur Reply have identified five essential steps to guide partner planning.
Step #1: Understand the present strengths and weaknesses of current efforts
Step #2: Know your growth levers
Step #3 Define the required ecosystem need
Step #4 Evaluate partner performance
Step #5 Create partner-level action plans
Step #1: Understand the present strengths and weaknesses of current efforts
Developing an understanding and maintaining a line of sight into the strengths and weaknesses of your channel strategy is integral to driving revenue acceleration through the partner channel. It is essential to review, analyze, and benchmark your teams' and programs' performance regularly and can be done using a model that examines 18 points of execution across six primary areas:
Are you set up to reach your strategic objectives?
Capacity planning: Do your existing partners deliver enough sales velocity to hit your targets?
Joint business planning: Are you ensuring your partners are aligned to the right goals?
Partner scoring: Do you know who the right partners are?
Have you created a model that will continually grow your base?
Partner business proposition: Is everyone aligned on the compelling reason you beat the competition?
Partner onboarding: Are you maximizing partner activations throughout your recruitment efforts?
Partner recruitment: Do you understand and act on the profile of your best possible candidates?
How good are your partners at selling your goods and services?
Campaign development: Do you know which partners are effective marketers of your solutions?
Go-to-market playbook: How aligned are your partners and field sellers to deliver unified joint sales?
Partner enablement: Are you arming your partners with the tools that help them with customers?
Are your costs-to-serve too high for you and your partners?
Channel incentives: Is your contra-revenue program driving value?
Deal registration: Does your program incentivize sales behavior or simply transfer margin?
Partner investment framework: Are you getting sufficient return on your other investments?
Do your programs keep partners loyal?
Cloud revenues structure: Have you made the same shift to the cloud as you expect from partners?
IP development: Do partners see you supporting their future IP development?
Partner program: Does your program deliver enough value to partners?
Do you execute most effectively and efficiently?
Partner co-selling model: Are you partner managers what's expected?
Performance dashboard: Do you hold all stakeholders accountable to the same metrics?
Pipeline management: How central is managing a specific partner pipeline for your partner field sales?
Use these questions as a guide to review the performance of your channel programs. You should be able to classify the health of your channel processes as one of the following:
Unstructured (few formal processes in place)
Ad Hoc (processes defined as guidelines with limited adherence)
Advanced (multiple scenario-based processes in place)
Robust (automated processes adjust based on defined parameters)
Structured (formal process with disciplined adherence)
Formally benchmarking your programs and processes will then allow you to improve the effectiveness and efficiency of your channel programs.
Step #2: Know your growth levers
Another critical element of partner planning is the ability to diagnose channel performance against a vendor's strategic product focus and growth model. Spur Reply has developed the Growth ProfileTM Strategic Model to help map product priorities to sales and partner performance in a quantifiable manner. The model is composed of 4 quadrants to classify which products are in each stage of the growth cycle:
Incubate - Break into new markets and technology by concentrating on research and development efforts with a new or existing channel or direct resources.
Optimize – Maintain sales with programmatic reductions by redirecting resources from low-performing elements to higher-performing elements to increase efficiency and effectiveness.
Perform – Maximize sales and current revenue flow with existing partners and direct sales resources.
Transform – Strengthen to scale or achieve performance leadership by recruiting new partners or adding additional direct sales resources.
Having a clear understanding of your growth profile is essential, as it quickly helps you determine the right strategic balance to recruit, grow, develop, or prune your direct and partner sales base.
Step #3 Define the required ecosystem need
Managing your partnership community to ensure it contains the right mix of partners is vital to sound channel management. Partner managers need to have both a full understanding of the company's partner community and how to optimize the community's performance — using five simple levers.
Contribution: What is the sales velocity of each partner? Sales velocity refers to how quickly the company converts leads to sales and the value of each of those closed deals over a set period. Almost everyone measures sales velocity, and you likely have data to calculate the rate for each partner.

Consumption: How effective is the partner at driving customer adoption and usage? If contribution represents revenue, then consumption is the increase in the average customer's lifetime value through affiliation with the product or service.

Coverage

: What markets does the partner cover? Your ecosystem capacity is influenced by the mix of partner types and the number of partners in each segment, as well as partner attributes such as customer served, business models, and solutions offered.

Capability: How aligned with strategic products is the partner? Capability is a combination of the partner's knowledge and its effectiveness at bringing it to bear with targeted customers. Every revenue dollar is not equal when it comes to building a growth engine, and a partner's capability is critical.
Commitment: How steady and certain are the partner's results? Most partners work with multiple vendors, so loyalty is a crucial determinant of channel revenue. A partner's commitment will affect how it contributes to your growth curve.
Planning should inform channel management activities such as data-driven models for recruitment and development, balancing engagements based on strategy and performance requirements, and testing partner business propositions across segments.
Step #4 Evaluate partner performance
In the evolving channel space, leaders have limited resources to influence partners and meet business objectives, and a standard partner scoring system can boost partner value and returns. Partner scoring can reveal the strengths and weaknesses of each partner, revealing opportunities for potential incentives, management, and scaling strategies.
We believe that partner scoring should be more than a forecasting tool. The framework can help increase sales, improve ROI, and re-direct partner behaviors to high-value actions. Spur Reply uses a three-step approach for calculating a Partner Evaluated Revenue Capacity (PERC) score, considering both current performance and potential for growth.
Use the 5Cs to rank each partner. The 5Cs are Contribution, Consumption, Capability, Coverage, Commitment. For each, set weights based on your channel strategy and intricacies of your partner ecosystem.
Rate each partner into peer-levels using a simple five-star rating. Partners that score well in the 5Cs are 5-star partners and the scale should adjust down from there.
Calculate a final PERC score across the star grouping of partners in order to assess whether a partner is performing above, at, or below average for similarly sized partners.
The PERC score allows you to create an action plan for partners and even extend the model to get more value. You can evolve from the core model and customize your PERC score, create better dashboards, compare like partners, simplify research, and strengthen capacity planning.
Step #5 Create partner-level action plans
The final element of effective channel planning is partner business planning, which improves your ability to set goals, manage commitments, and drive partner performance against benchmarks.
We recommend you track partners and build out your channel management strategy in five key areas:
Business Model – The design of a partner's business
Industry Importance – The partner's focus area
Product Focus – The products the partner highlights and emphasizes
Program Membership – Partner program membership and status
Vendor Alignment – The vendors your partner is working with
By developing a firm understanding of these five aspects and leveraging data-driven insights to adjust strategies accordingly, companies can optimize their channel management strategy and accelerate revenue.
While each element of an effective channel plan is individually important, none are successful in silos. The elements of a high functioning channel plan are interrelated as they inform and influence one another.
Set the right goals
When contemplating a successful partner channel, the more partners the better, right? The more partners you have re-selling, the more revenue you and your company will enjoy.
Why more doesn't always equal better
When it comes to your partner strategy, more is not necessarily better. At a certain point, the right kind of partner becomes more critical to the success of your channel than the quantity of partners.
Spur Reply recently worked on a project at a large software independent software vendor (ISV) that develops ERP and CRM solutions. The company wanted to adjust and refine its channel strategy, which was large, and through data analysis, it was clear that some trimming was necessary for two reasons: an unbalanced partner community and too many partners overall.
Creating balance in your partnership community
The right mix of large and small partners is an essential for a well-balanced channel program. Too many times, a customer would be best served by the right partner, but with a channel that is oversaturated with them, the perfect match doesn't happen. Capacity planning and economic modeling can help you look beyond just the sticker price on a partner relationship.
Efficiently supporting your partners
Every partner, regardless of size, quality, or ambition, needs support. Whether it's incident response, training, or marketing, partners management requires budget, and partners not driving revenue can easily eat up your support allocations. Plus, if your channel is oversaturated, you can end up with too many partners chasing a limited number of customers. Avoid having so many partners that it limits your return.
Benchmark your channel efforts against your direct sales
Both direct and indirect sales are essential elements of your go-to-market effort. Channel leaders must never forget the most important reason for an indirect sales motion is scale. You have partners because they help you win customers, drive sales, and enter markets where you wouldn't otherwise have the presence or meet the cost structure.
In an age where new products are hitting the marketplace at an unprecedented rate, companies are tasked with the challenge of developing strategies to find the right partners to sell the right products at the right time. You can optimize channel revenue and profitability with a robust understanding of the stage of your product in the growth cycle.
However, before you can develop a channel strategy based on your product growth profile, you'll need to understand the elements of the growth cycle and how each one influences channel decision making.
What is Product Growth Mapping?
Spur Reply has developed a proven system for product growth mapping called the Growth Profile Strategic Model. The model is built upon the idea that products fall into one of four quadrants: Incubate, Optimize, Perform, and Transform. The model helps you map your product priorities to your sales and partner performance in a quantifiable manner and optimize profitability for each product.
The axes of the graph you'll create are labeled "Percentage of Total Revenue" (Y-Axis) and "Percentage Growth" (X-Axis). The elements of the graph and their descriptions are displayed on the grid in the following order:
Incubate – Break into new markets and technology by focusing on research and development efforts with a new or existing channel or direct resources (bottom left quadrant).
Optimize – Maintain sales with programmatic reductions by redirecting resources from low-performing elements to higher-performing elements to increase efficiency and effectiveness (bottom left quadrant).
Perform – Maximize sales and current revenue flow with existing partners and direct sales resources (top left quadrant).
Transform – Strengthen to scale or achieve performance leadership by recruiting new partners or adding additional direct sales resources (top right quadrant).
Thresholds to determine when products move from one quadrant to another are set based on company size, product offerings in the market, and the amount of revenue each product drives. A company with one great product bringing in most of the revenue may set their percentage of revenue threshold at 5% so that it will include more than one product. On the contrary, a company with several extensive offerings may set their threshold for this axis at 10% or 15%.
For this example, let's say for a company the percentage of revenue threshold is 10%, and the percentage growth threshold is 5%. A product in the incubate phase is growing at a steady rate but does not yet make up more than 10% of the company's total revenue. Products in the transform quadrant are those that drive more than 10 percent of the company's revenue and are experiencing growth higher than the threshold of 5%. Performing products are typically great products already at scale, accounting for greater than 10 percent of total revenue, but the growth has plateaued and is below the 5% threshold. Products in the optimize quadrant are being phased out because they are not growing enough and make up less than 10% of revenue.
Now that you have a good grasp of the model, we can look at how this influences the channel strategy for each product.
Why is Product Growth Mapping important?
Having a clear understanding of your growth profile is essential. It quickly helps you determine how to recruit, grow, develop, or prune your direct and partner sales base and invest in each product in the most efficient manner.
An important piece of context is that growing sales through partners means you need to use one or more of these strategies:
Convince current partners selling a different product begin selling a new product
Leverage current partners sell more of that same product
Recruit entirely new partners who have never worked with you begin selling a new product
Every partner growth strategy uses these three significant engines, so keep them in mind as you choose partners to sell your products.
How Product Growth Mapping affects partner choice
Within each quadrant — and the corresponding growth cycle phase — there are typical partners that sell products in each.
Starting in the incubate stage, the chances of recruiting new partners to sell relatively new products is slim to none. You don't know them, they don't know you, and chances are they aren't overly familiar with the product. Instead, you will likely leverage partners you have worked with before and who you have an existing relationship. These partners often have a low-risk profile and have experience selling innovative products in an unproven marketplace.
In the transform quadrant, we see a completely different story. Now we rely on all three partner growth engines to sell a product. Current partners start to sell more of what they traditionally sold. Other partners are willing and excited sell a new product, and new companies from an entirely different space or an adjacent space view this as an attractive opportunity and jump in to sell the new product.
In the perform stage the product has reached maturation, and very few new partners are coming on because the market is already developed. The only exception is if the partner is a laggard in the marketplace, and this is the strategy they have adopted for this product. The focus here is to keep current partners selling, if possible, to stave off a deceleration of sales.
Once a product reaches the optimize quadrant, the strategy is to figure out how to pull back investment and roll partners off that product.
Also, channel managers need an investment model for each phase of the growth cycle. Most funds dedicated to product marketing should be focused on products in the incubate stage, even though they are bringing in little or no revenue as they ramp up. This money can be spent incenting partners or developing a joint venture to decrease the risk of selling a new, unproven product.
As you move through the model to transform and perform, you spend less money in each stage to fuel product growth because the products mature and gain traction in the market. As the product reaches the optimize quadrant, you want to invest as little as possible to keep the product afloat and devote resources toward the end of life milestones and rolling partners off that product. Having a consistent mathematical model that drives the investment strategy for the growth cycle is equally as important as having a sound partner engagement strategy in place.
Common mistakes to avoid
When developing investment and partner engagement strategies for different stages of the growth model, we often see two significant mistakes: selling a product before it's ready to move from perform to optimize stage and developing an investment model based on the traditional cost-of-sale model.
The first mistake is incenting partners to sell a new product before a product is ready to move from the perform stage to the optimize stage. We often see new products cannibalize old ones, and sales of the old product are cut short because partners begin to focus all of their attention selling a new and exciting product. A vendor must be careful with their launch and incentive strategies to avoid this partner behavior.
The second major mistake we see is companies developing an investment model based on a traditional cost-of-sale model. Companies will spend their product marketing budget in the wrong quadrant, most often the perform quadrant, because it drives the most revenue. Instead, devote this budget towards a product in the incubate quadrant — even though the current revenue is low.
With technology changing so rapidly today, having a great product simply isn't enough. You also need go-to-market efficiency and data-driven tools for managing partners and channel sales. Whether you are doing annual business planning or trying to determine your best partner strategy, knowing your growth profile is essential. You can quickly and efficiently assess which products are in the growth cycle and determine the right strategic balance to recruit, grow, develop, or prune your direct and partner sales base.
Roll it out to partners
Every business wants to accelerate its revenue, yet it's a tough goal to reliably accomplish. Combining product advantage with go-to-market efficacy is the key to consistently achieving revenue acceleration.
You have a great product or solution but, in a market saturated with competition, you need an effective go-to-market and business plans to meet your goals.
How do you make planning valuable for both you and your partners?
The best partner business plans are mutually beneficial, helping both you and your partners to grow faster than your organic growth paths. To make sure the plans will deliver accelerated results, you'll need to take a critical look at six areas of your business and answer the following questions:
Partner Selection: Which partners will help me grow faster?

Capacity Planning: Can I grow better through existing or new partners?

Performance Measures: How can I confidently measure partner performance?

Incentive Impact: Are my incentives rewarding or reflecting partner behavior?

PAM/CDM Productivity: How can I drive more revenue, and higher partner satisfaction, with my field resources?

Program Effectiveness: Do my programs make a difference with the right level of return?
Now that you have identified the necessary elements, it's time to structure those them into a practical, adjustable plan. At Spur Reply, planning is a four-step process: assess, learn, plan, document.
Assess > Learn > Plan > Document
First, you need to set your goals and select your growth partners. It will require you to assess and analyze your partners' growth profile. Specifically, you need to look at the difference between their organic growth and your desired growth for them. How can you get your partner's growth up to a level that will reach or surpass your revenue goals?
Once you have your goals and growth partners set, you need to understand performance drivers and growth areas. Leverage the work you have already done for capacity planning and partner scoring to learn what you need from partners.
After you determine your most valuable partners, you can finally set up your plan. In this step, you will define business outcomes and partner commitment. A good business plan sets the right expectations by covering off on what the partner and vendor commit to across several components:
Partner Commitments
Outcomes – What are the business results you both seek?
Actions – What are the specific steps the partner will take to accomplish the desired outcomes?
Pro Tip – We recommend not micromanaging the partner. Agree to business outcomes, allow partners to deviate as needed, and hold them accountable to their results and agreement.
Vendor Commitments
Resources – Which staff, programs, and other tools will you provide to the partner?
Investments – What incentives are you willing to offer partners with the right performance?
Pro Tip – We recommend paying MDF slightly before partner actions to help drive capability and efficiency.
Now that you have your plan, you'll need to document it and both of your commitments correctly, which involves sharing the plan and driving performance accountability. By sharing the business plan in this way allows all stakeholders to review the plans (the partner, the partner's account manager, and whoever has corporate responsibility for outcomes).
As you go through the planning and documentation process, leverage the opportunity to make sure you understand your partners.
First, use your partner business plan to develop profiles for your partners by collecting information that allows you to benchmark future performance. Then, make sure you have set up a timeframe with performance milestones, specific outcomes, and investments based on rewarding performance against commitments and completion criteria.
With your partner planning process set up and documented, make sure to track your performance against the 5Cs in your Quarterly Business Reviews (QBRs). Whether under, at, or exceeding goals, determine if you need to adjust the plan, reset the goals, or reallocate the investments.
Summary
No matter how developed your channel partner ecosystem, creating robust partner business plans will improve the go-to-market efficacy and revenue acceleration of your product.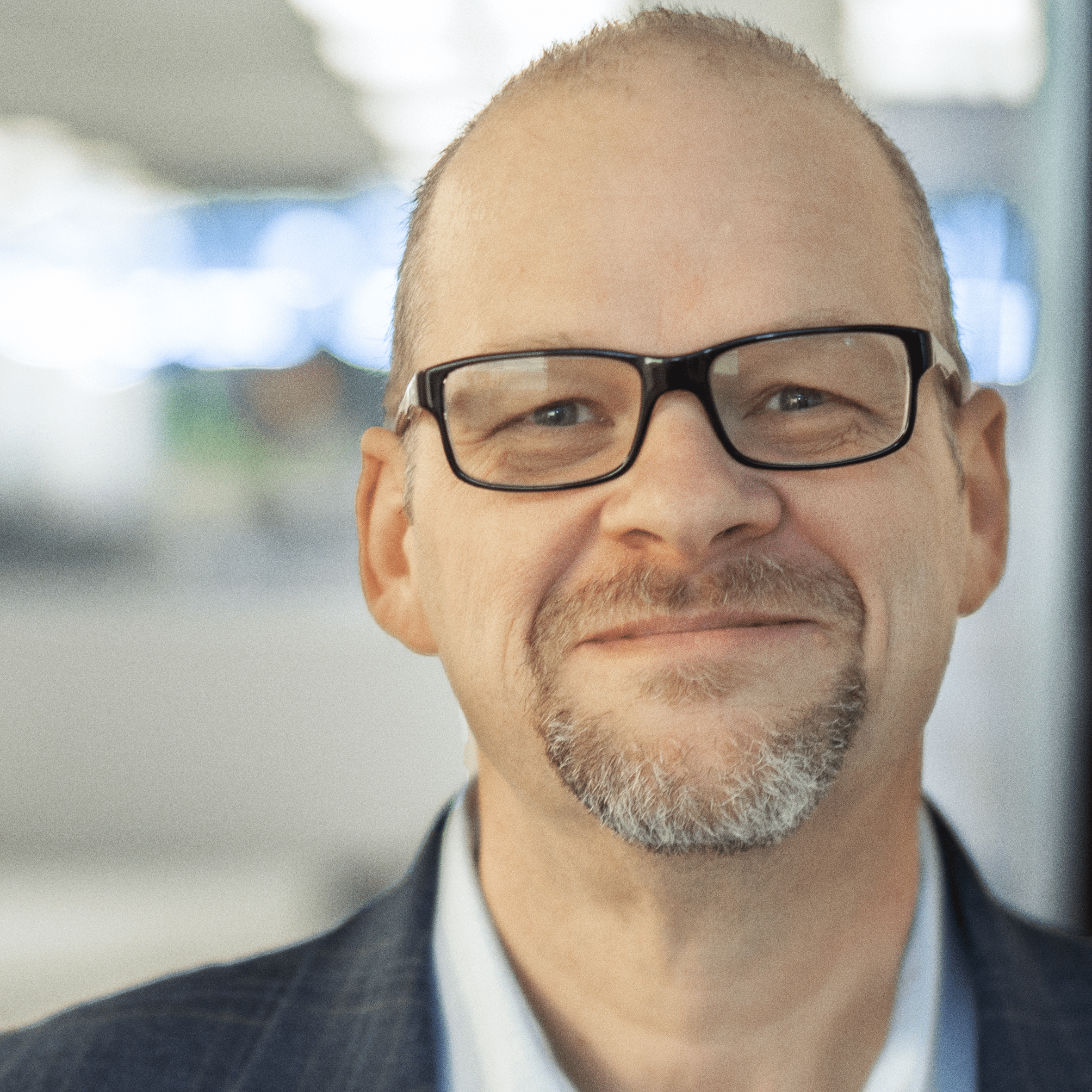 Richard Flynn
Richard Flynn is a recognized leader in channels and go-to-market business strategy and execution. A Founding Partner and Chief Marketing Officer for Spur Reply, Richard has over 25 years of go-to-market experience in sales transformation, channel management, and customer marketing.