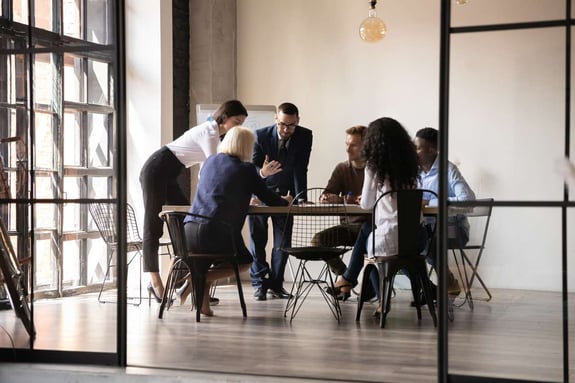 Growth Initiatives
Build market share and revenue momentum with sustainable, strategic growth. Our teams can provide analysis of your sales organization to help you align and prioritize areas with the greatest potential impact on revenue.
How we can help
Take your growth to the next level
You need a thoughtful, disciplined sales strategy to achieve long-term market success. We can work with your team to find a fresh approach to the sales model, enter new markets, and build your relationship with key stakeholders.
TOUCH
Capacity planning
Capacity planning
Identify whether you have the right sellers to meet demand and deliver against planned results
TOUCH
Competitive Analysis
Competitive Analysis
Gain insight on your competition to create actionable initiatives to win more customers and partners
TOUCH
Customer Experiences
Customer Experiences
Improve the impression and response customers have when interacting with you and your partners
TOUCH
Go-To-Market Strategy
Go-To-Market Strategy
Better deliver your product to your ideal customers with the right mix of direct sellers and channels
TOUCH
Partner Experiences
Partner Experiences
Create sticky relationships by simplifying your ease-of-doing business and improving partner experience
TOUCH
RevOps


RevOps


Align sales, marketing, and support teams to better generate revenues and value from customers and partners
TOUCH
ROI
Modeling
ROI
Modeling
Build and manage an investment model that allows for smarter cost management without sacrificing results
TOUCH
Sales Productivity
Sales Productivity
Gain productivity by optimizing rep efficiency and effectiveness to optimize your cost per sales dollar
Results you should expect
Drive revenue and scale growth
Enhance your competitive strategy to expand your company's profitability.
Spur Reply helped us foster, develop and deliver an essential sales pipeline program and process that substantially and positively impacted our overall partner alignment, customer engagement and revenue growth. They partnered with us on this very important and key initiative to help us deliver significant results in an imperative area of the business.
Ready to strengthen your customer relationships?
Jump into action with building tailored strategies that boost your brand's positioning and flourish your customer base.