Effective channel management is all about driving customer wins, managing channel sales, and building market coverage. As a channel leader, it is your role to ensure you plan effectively to have the right number of partners in the right places to drive the right results. Having a useful partner capacity planning model is a critical tool for making that happen.

Channels are an interesting discipline because it has both an element of art and science. In order to have a great channel capacity plan you need a channel management team that uses data to model different scenarios to determine how to achieve business objectives — this is the science — and a field team that understands the relationships they have in the market — the art.
At The Spur Group, we have helped many clients with this exercise, and we've distilled down the process to some critical elements. Our goal is to explain those elements and give you a roadmap of how to apply them to your overall go-to-market strategy to achieve business results.
The goal of capacity planning
Benchmarking partner performance across the community
In almost every case, a vendor works with different types of partners. It is this combined network of different partner types that makes a partner community work. Some partners provide a sales channel, others provide end users with invaluable support and services, and some add value to your platform with third-party offerings that create additional value. Each has a role, and it is tough to say some are more or less essential. Your partner capacity plan needs to measure the worth of all partners and aggregate them into a community view.
Level-setting across the organization
It isn't uncommon for different geographic regions and product groups to have wildly different approaches to how many partners needed in a given market. A capacity plan provides a roadmap where all sides can agree on goals for number of partners, the necessary revenue contribution for each, and how many accounts (or customers) each partner will cover.
Aligning resources to needs
A good capacity plan won't just tell you where you need to add capacity; it will also guide you on how to add to that capacity. This is an essential input into your partner planning process.
Modeling different growth scenarios
Modeling different growth scenarios is one of the most under-utilized elements of a partner capacity plan. You can use it to figure out whether the necessary capacity is best gained by adding partners, shifting sales mix to a new channel, or driving growth within your partner base. You can also continue to use it after your planning cycle to help forecast the impacts of your activities and make necessary adjustments to hit your goals better.
The Five Cs Model
Our experience shows us there are five drivers of capacity, and we call them the 5Cs.
Contribution: What is the sales velocity of each partner? Sales velocity refers to how quickly the company converts leads to sales and the value of each of those closed deals over a set period. Almost everyone measures sales velocity, and you likely have data to calculate the rate for each partner.
Consumption: How effective is the partner at driving customer adoption and usage? If contribution represents revenue, then consumption is the increase in the average customer's lifetime value through affiliation with the product or service.
Coverage: What markets does the partner cover? Your ecosystem capacity is influenced by the mix of partner types and the number of partners in each segment, as well as partner attributes such as customer served, business models, and solutions offered. You have an opportunity to expand into new markets with the right partner coverage.
Capability: How aligned with strategic products is the partner? Capability is a combination of the partner's knowledge and effectiveness at bringing it to bear with targeted customers. Every revenue dollar is not equal when it comes to building a growth engine, and a partner's capability is critical.
Commitment: How predictable and consistent are the partner's results? Most partners work with multiple vendors, so partner loyalty is a crucial determinant of channel revenue. A partner's commitment will affect how it contributes to your growth curve.
Partner capacity versus partner scoring
If you follow our blog, you will see we use the 5Cs as part of our partner scoring methodology. We often get the question is there a difference between partner scoring and partner capacity planning?
The short answer is yes, they are different:
Partner capacity planning calculates the value of the community at the aggregate channel-level. While it also helps you measure and manage partner performance, it does so with a combined, territory approach.
Partner scoring calculates the value of a partner at the individual partner level. It is useful in comparing one partner to another, but it is most useful in managing and measuring partner performance.
Both are a critical need. We simplify the process by using the same underlying raw data to create a data set that powers both partner scoring and channel capacity planning.
By using one data architecture you can use the data for other purposes as well:
Create an actionable, data-driven targeting model for recruitment and development

Ensure a balanced engagement model spans across different partner roles and different performance requirements

Map the necessary credential program for full partnership community training and enablement

Create a predictive model for program investment

Validate partner business propositions across necessary partner segments
Data architecture is the set of rules, policies, standards and models that govern and define the type of data collected in your organization, as well as how it is used, stored, managed and integrated.
How to build out your capacity plan
Step 1: Calculate your partner scores
Partner scoring if important and can be complex, which is why we wrote an entire blog post about it. If you're not sure how to calculate a score for each partner, check it out.
Step 2: Decide your weighting
Your scoring model is customizable. The criteria for how you score partners is based entirely on your business needs, not a catch-all. While measuring the traditional FRY (Frequency, Reach, Yield) metrics is vital to understanding your channel partners, does it tell you about how much a partner is aligned with your goals and mission?
You can add weight to the factors that best match your strategy. Each company is different, your priorities could be in capability, selling specific products, gaining market share in other markets, or any number of other factors. You can and should tailor your model to those needs.
Whatever tool you use to manage your data, make sure you don't hard code this weighting, as you'll likely want to adjust it over time.
Step 3: Classify your partners into tiers
Based on metrics and how you've weighted them, partners should be divided into five tiers:
Tier 1: Top partners: These partners drive a significant amount of revenue. What differentiates top partners from other high earners is that they are highly engaged and often have individual alliance agreements resulting from strategic alignment.
Tier 2: Committed partners: Committed partners may be smaller companies and hold significance in small markets but do not drive significant portions of your revenue. With proper investment and management, they can still be valuable partners.
Tier 3: Disengaged partners: These partners are not very engaged or committed. They take a casual approach to selling your products or drive small bits of revenue from luck. Along with the next group, these partners are usually programmatically managed.
Tier 4: Named partners: Named partners generate high revenue but are not as individually engaged as the top partners or demonstrate the same degree of commitment. These partners are usually managed with a 1: less than 15 rep to partner ratio.
Tier 5: Stragglers: Stragglers are a long tail of partners who do minimal business and don't engage or participate much. Their companies are either not doing well financially or unsure about channel partnerships (and whether they want to invest further time or resources into them).
Step 4: Validate your groupings
This step is where you balance channel management science with pragmatic field art. In order to keep all stakeholders aligned, validate and agree on the rankings with your field team.
No two partners are going to be the same, even if they fall into the same category, it could be for different reasons. Do 100 mom-and-pop stores driving $2 million in revenue add less value than one Fortune 500 corporation driving $200 million? You derive value from your partners in different ways that aren't necessarily based solely on how much revenue they bring in. Each partner can be a major contributor to different segments of your partner community and you could miss a key insight by comparing apples to oranges.
With partner scoring, tiers allow you to see beyond the top partners and the long tail. You can see what comparable partners achieve in terms of size, market segment, and other criteria. This way, channel managers can pinpoint the market value of each partner, as well as identify the partners who deliver consistent growth or struggle to meet performance targets and everyone in between.
Step 5: Let the data show your strengths and weaknesses
Conducting meaningful analytics research on channel partners can be costly and time-consuming. It can take weeks or months to analyze data to answer executive questions, especially when they keep changing. Because of how the 5Cs system is built, an upfront investment drives significant efficiencies and savings later.
By having a comprehensive set of metrics that apply to your entire partner community, you can perform analysis from a variety of perspectives in a matter of hours. Whether you need to examine incentive spend efficacy, partner commitment strength, or certification impact, deeper and more meaningful insights are possible with this process.
Step 6: Target groups or partners for higher impact
Successful organizations seek out tailored channel strategies that target specific markets and segments much like targeting groups of customers in a consumer marketing campaign. But it's often difficult to identify that small core group of channel partners that will deliver a massive impact.
With PERC scoring (PERC, The Spur Group's innovative and proprietary scoring system, is Partner Estimated Revenue Capacity), organizations can filter partner lists based on various criteria to determine the group of partners who can support their strategic initiatives.
Dashboards help identify a small subset of partners who are driving significant revenue to a specific product or market segment.
By taking this focused approach, marketers and channel managers can maximize their efforts and generate more momentum with growth initiatives. This is critically important to organizations looking for mid-market expansion and more durable competitive advantages.
Step 7: Conduct fact-based partner planning
Most account managers have a good sense of what's going on with their channel partners. They also develop strong working relationships with a regular subset of partners. Sometimes this leads to a relationship trap: if they know the partner well, the account manager unintentionally develops a blind spot to the partner's weaknesses and then the account manager becomes reluctant to work with unknown partners.
PERC scoring helps alleviate this blind spot by creating a more objective evaluation of each partner's performance. This way, discussions and strategy sessions can focus on specific problem areas or the partner's strengths. This measurement can also encourage account managers to come out of their relationship shell and pursue new partners with strong potential.
How to use your capacity plan
The three main uses for your new capacity plan are:
Territory planning

Investment planning

Program planning
Territory planning
Territory planning includes goal setting and allocating resources based on geographic boundaries.
By using the set of 5C scores and examining the specific partners within a given territory, you can determine whether performance issues are territory-specific or indicative of a systemic problem with your partner channel.
Determine the needed partner capacity
With the ability to display the entire community's performance into a single view, the PERC data engine is invaluable for capacity planning. This tool can help determine projected revenue and identify specific growth drivers. The PERC system can help you develop a capacity plan that relies not just on the addition of new partners but accelerating your existing partners' growth and developing their capabilities as well.
Analyzing the scores allows you to apply one of four common strategies within a given territory to improve partner contribution. Below is some guidance on when to deploy these four strategies in your territory planning, given the following partner scoring scenarios:
Grow: A territory shows a relatively low contribution score, and partner sales velocity is underperforming. Focus on growing the partner's sales in that territory.
Recruit: Coverage scores poorly, which indicates that you need more partners. Recruit more partners to your existing channel or create a new one.
Develop: A territory demonstrates low capability, so you need to build on the capabilities of your current partners.
Prune: Commitment level is low. Prune out the disloyal partners with low potential and focus your resources on the remaining partners.
Growing existing partners can yield results in as little as six months. Be prepared to focus significant resources on growing the community and earn a ROI from these partners.
Recruiting new partners takes far longer, and it can take more than a year to see significant traction with a new channel partner. However, it is a reasonably low-cost effort to generate more sales. Finding new partners should be a perpetual strategy or the precursor to building on your strategy down the line. Still, for it to be advantageous, you need to focus on the type and quality of the partners you want instead of merely recruiting as many partners as possible.
Developing partners often requires resources and working closely with a select set of partners, and the market impact may not be immediate. However, building a set of trusted partners that will help expand your business is always a good long-term strategy.
Pruning disloyal partners can be done relatively quickly, without much effort and can have minimal effects on your bottom line. As with the other options, eliminating partners that aren't committed —and not generating sales — is a good practice to employ over time.
Manage partner account coverage
The second use of capacity planning for territory management is to use your model to determine where you need to add or subtract partner account managers (also known as channel development managers). A well-executed capacity model shows you the optimal ratio of reps to partner for each partner type. It also gives you a method of measuring the reps' performance and ability to grow each of the 5C levers. A successful rep should grow the aggregated contribution, consumption, coverage, capability, and capabilities for their assigned territory. If they focus on managed partners, perhaps that comes at the single partner level, but for most partner account managers, this comes from maintaining and growing their portfolio of partners.
Investment planning
You have formulated data that points to potential risks and issues at both the partner and territory levels. You also have four basic strategies to address these risks. Now, you must ensure that your channel incentives are driving the right behaviors.
Align incentives to strategic needs
Your incentive budget is frequently one of the largest investment areas in channel organization. Incentives are essential for encouraging desired partner behaviors as your products and business strategies continue to evolve. However, many organizations have a limited understanding of the actual impact that incentive spending has on revenue goals.
At The Spur Group, we advise that incentives should only be used to drive behaviors that partners would not engage in on their own. Your capacity planning model can help you direct incentive funds in this way.
Nearly all channel incentives fit into one of four primary groups:
Transaction proficiency - These incentives reward partners based on the mechanics of a deal. Sales of a product or winning a specific customer on a targeted account list are incentivized.
Capacity development - This type of incentive usually coincides with the launch of a new product. These incentives aim to get a partner ready for a specific solution, such as including offsets for training or rebates for the first deals they make with the new product.
Demand generation - These incentives reward partner leadership (specifically, finding and closing on opportunities.) Demand generation incentives often accompany a deal registration system and help offset a partner's cost of sales, such as offering support to partners that run proof of concepts.
Performance attainment - This type of incentive rewards partners for hitting specific, usually time-sensitive targets such as growing by X percent or selling Y volume on a quarterly or annual basis.
The right channel capacity planning strategy can help you shape your mix of incentives. If one of the 5C's scores poorly at a territory level, it means you need to stimulate that kind of behavior through better incentives. Conversely, if a critical area scores well, then save your money.
Manage your ROI
Leadership rightfully asks channel leaders often whether their incentives drove a result or merely reflected a trend that would otherwise have occurred. This is an understandable question given the overall size of channel incentives as a budget line item and the financial implications of making the wrong bet.
A best practice is setting a 5C goal for each of your incentive programs. Plan to grow a contribution, consumption, coverage, capability, and capabilities measure for the incentive program. You can then weigh the cost of the incentive versus the value gained from moving the bar. Seek agreement with your finance partners on that measure before you roll out the program. Now you have a formulaic business outcome for every channel incentive investment. You effectively shift the measure of success from a spend to a growth program.
You can use the same ROI approach to measure program effectiveness.
Program Performance
Inevitably the quality of your partners might differ from their scored performance levels. You will have platinum partners that only earn four or three stars. Likewise, you will have five-star performers that are not at your top partner level.
Partner scoring can help you diagnose where to make improvements to increase this alignment.
Test different approaches
If your partner program isn't evolving, you likely haven't adapted to changing markets yet. While frequent changes to your program are problematic, you must still evolve to survive. Despite the challenges that come with planning and quantitatively measuring changes, PERC's ability to identify groups of similar partners helps organizations run and analyze pilot programs. Even small changes can be A/B tested to fine-tune the details and maximize the impact and efficacy.
Perhaps more importantly, you can track participating versus non-participating partners to benchmark the impact of your programs. If there is not a significant delta, stop the program and reinvest in another part of the business.
Shift resources for greater impact
The pillars of your partnership community are the partners who are both predictable and loyal to your company. By investing enough resources in these partners, you build a more stable and reliable partner network. Knowing where to allocate fewer resources is just as important: account managers tend to make more emotion-based decisions the longer they have had an established relationship with a partner. By establishing a set of benchmarks that measure loyalty and predictability, hidden gems can be uncovered, and overrated partnerships can be retired.
Big sellers are essential, but they're not necessarily your star performers. Partner scoring lets you balance out your portfolio with other high types of high performing partners.
Look for the weak areas in your partnership community. Addressing them now will save you millions in the long run. Watch for ongoing potential problems since strategy and goals are never static. They shift with your organization's growth and standing as well as the market. By evaluating your partners with consistent, measurable metrics, you can watch year-over-year changes and discern signs of future problems.
Summary
With the 5C's, you have measurable analytics that can help you formulate a broad strategy that will address issues at both the partner and territorial levels. Capacity planning provides a framework that helps you define your strategy, drive engagement, execute your plan, measure your performance, and deliver better results that matter.
You can use capacity planning as an essential tool in your channel management playbook that ultimately helps you perfect your go-to-market strategy.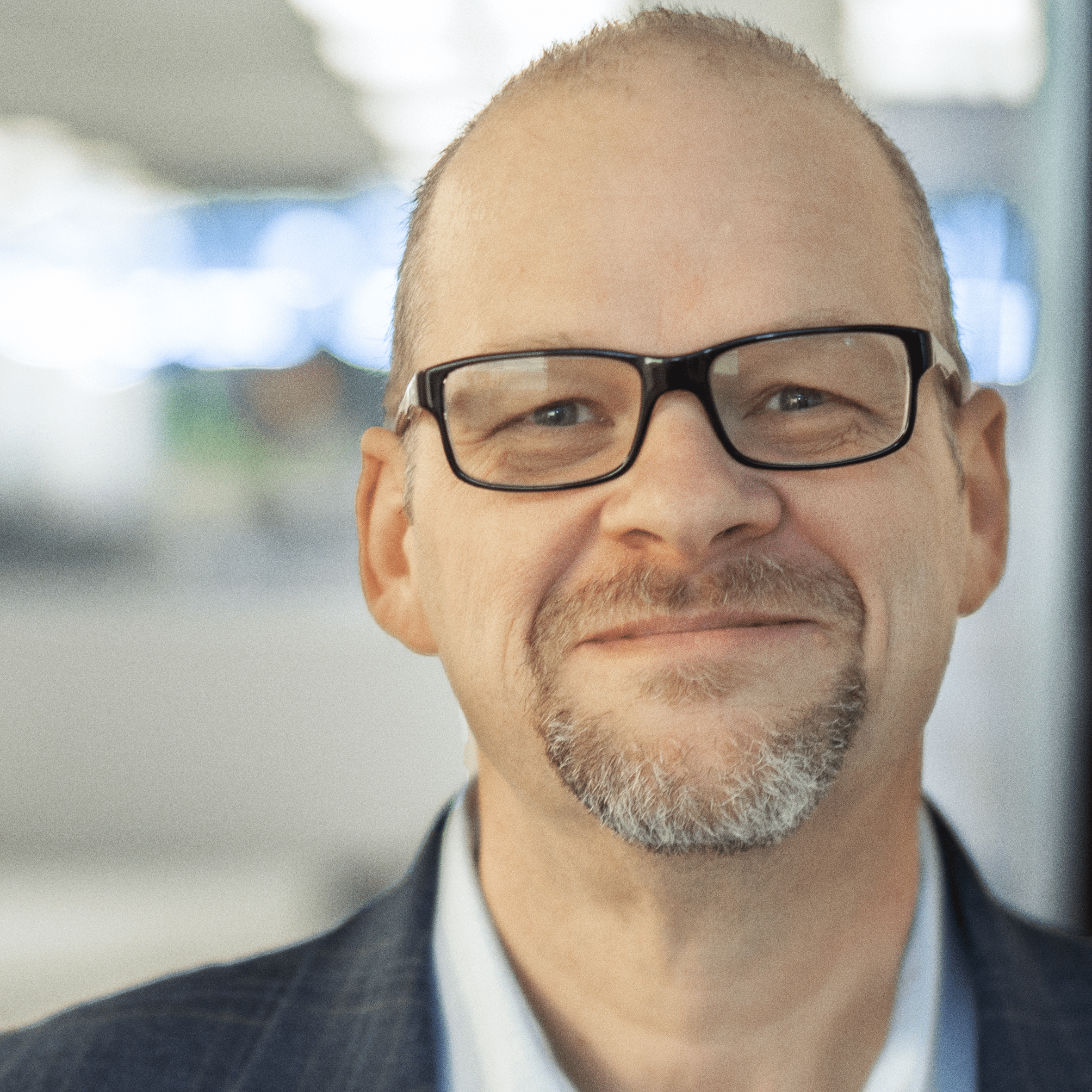 Richard Flynn
Richard Flynn is a recognized leader in channels and go-to-market business strategy and execution. A Founding Partner and Chief Marketing Officer for Spur Reply, Richard has over 25 years of go-to-market experience in sales transformation, channel management, and customer marketing.