In times of emergency caused by natural disasters or acts of terrorism, as well as during major public events, an Emergency Operations Center (EOC) serves as the central point for leaders and representatives to plan, execute, and monitor their support efforts. At first glance, the day-to-day of an EOC versus a go-to-market consulting firm seem far apart, but upon closer examination, you'll find the two are more similar than you'd think.
The University of Washington defines an EOC as a "specially designated, centralized facility where officials meet face-to-face to coordinate a jurisdiction's overall disaster response and recovery efforts in support of field operations." The university adds that, "While the size, complexity, and types of EOCs vary by organization, they all perform the same basic functions." Every U.S. state and most cities, counties, and military installations have an EOC. In Seattle specifically, over 250 department, agency, regional, and policy representatives are identified as EOC staff.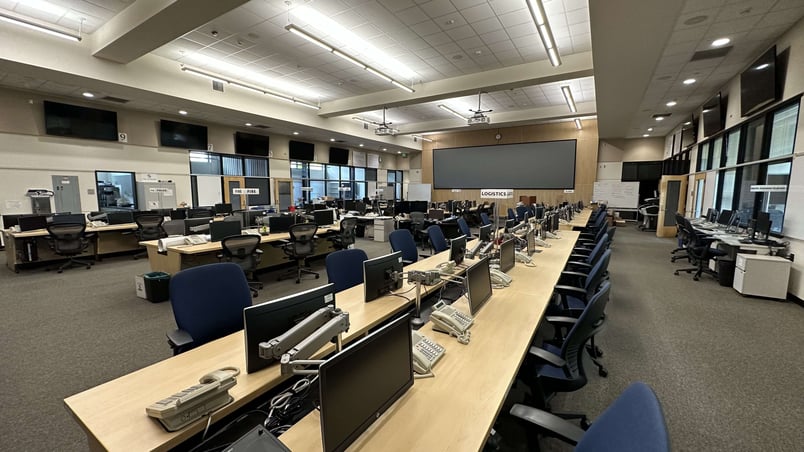 Since 2005, the Seattle EOC (shown above) has activated 40 times, six of those for Presidentially Declared Disasters, according to the City of Seattle Office of Emergency Management.
Spur Reply's senior leadership recently visited the Seattle EOC to build an understanding of their staff's approach to emergency management, specifically observing how they organize key stakeholders, document processes, make important decisions quickly, and execute their efforts across a wide variety of departments.
After an engaging and educational visit, our group reconvened to discuss key takeaways, and more importantly, agree on actionable learnings from the day. We organized our insights into three main lessons:
Lesson #1 - Organizational awareness: Broad functional understanding increases performance
Whereas an EOC is made up of personnel representing public health, public safety, utilities, and administration, to name a few, so too is Spur Reply. Our firm is made up of numerous contributing departments including delivery, operations, IT, HR, etc.
Just as is true for any EOC, no single department is 'most important' within our organization. In fact, we each play specific integral roles in ensuring success for our clients, customers, employees, the broader Reply network of companies, etc.
Therefore, our group's first takeaway from our visit to the EOC is that it's important to take the time to learn and connect with all the departments in your organization no matter whether they are considered 'front line' or 'support'. Our firm's senior leaders continue to grow and maintain a deep understanding of all of Spur Reply's departments and their responsibilities and challenges through improved service line engagement and collaboration. Ultimately, investing in understanding your company's inner workings will lead to more transparent communication that all will benefit from.
Lesson #2 - Planning: Begin new endeavors with energy and purpose
The power of being in one physical location for planning or executing major events was greatly reinforced by the EOC visit. In these remote and hybrid work environments, it can sometimes be easy to lose sight of the value of being in the same room with peers and colleagues. To drive participation and engagement, we encourage in-person events for large and important initiative kick-offs across your organization. Kicking off in person unifies teams and reinforces the mission at hand.
When beginning a new project or initiative, it is also critical to ensure that appropriate experts and decision-makers are part of the process from the beginning. Their experience often provides helpful, useful inputs and insights that may not otherwise be considered. Only when you have the right people asking the right questions will you get the right answers to the challenge(s) at hand.
Another learning related to sufficient planning is to always consider the plan B. Like our clients, we can also sometimes fall into the trap of only planning for the 'happy path,' i.e., the optimally desired outcome. This is important to all projects, however, neglecting to dedicate sufficient thought and resources to contingencies can impact the end objective. The meticulous preparation and documentation we saw at the EOC emphasized the significance of planning for the 'what ifs' with contingencies, owners, and objectives in our internal and client-facing projects.
The final learning related to proper planning is the importance of documentation. Much of the business world is in constant meetings. Ideally, the time is spent planning, discussing, solving, ideating, and aligning on numerous challenges. With so much time invested in discussion, not investing time to clearly document the decisions and outputs can lead to a big miss.
Your organization may not need a massive binder for a natural disaster, but it should have accessible and up-to-date documentation for what to do if your plan goes awry.
Lesson #3 - Escalation: When speed and decision-making are critical, be glad you prepared
Regardless of how aligned and well-prepared an organization is, projects will sometimes inevitably go wrong and added support is needed to get things back on track. Just as important as planning for contingencies, the EOC reinforced the value of understanding and documenting escalations.
Being explicit about what is being escalated, to whom, and when can be key to quick resolution and minimizing impact to the overall project. It may be easy to call your boss if things go wrong, but this is not always the right answer. Expertise, decision-making ability, and resources may mean someone else is the more appropriate escalation point.
When working to determine the right individual(s) to escalate to, ask yourself, 'Who will respond right away and work to enact the right solution?' Reinforcing our previous lesson on adequate planning, taking the time to define key points of contact for projects before kickoff will position you to quickly act and resolve unforeseen circumstances if and when they happen in real time.
Lastly, an additional takeaway revolved around allowing small groups to break off and make quick decisions without derailing the momentum of an entire project. Entrusting a smaller group of individuals to act as decision-makers can only be successful if the group consists of the appropriate subject matter experts (SMEs) and their recommendations are trusted by the larger group of stakeholders. For instance, we do this a lot with clients – breaking out into small groups during a workshop or dedicating small task forces to an effort. Relating back to the second lesson on proper planning, this is another reason why it's essential to ensure the correct stakeholders and SMEs are invited to the planning process from the outset.
Final thoughts
Sometimes, without warning, things go wrong. Understanding the functions of all involved departments, bringing the right people together to kick off important projects, planning for contingencies, and escalating when necessary all ensure that when a project deviates from the 'happy path,' your organization can quickly respond and solve challenges so you can continue to meet the overall goal.
We would like to thank the City of Seattle and the Seattle Fire Department for the opportunity to learn from them.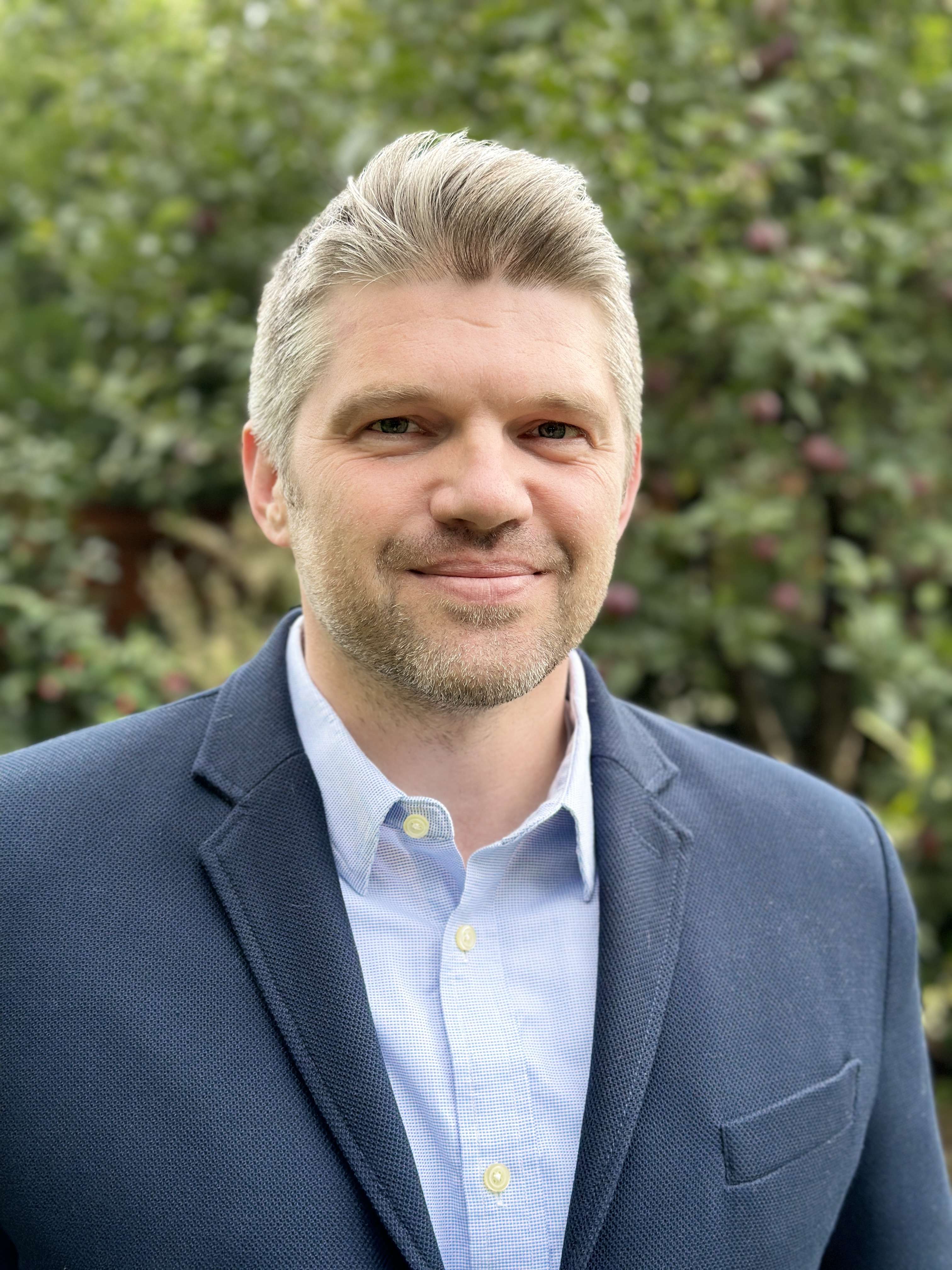 Michael Arbuck
Michael Arbuck is a principal consultant for Spur Reply's business operations service area with over 16 years of experience in the healthcare and technology sectors. Michael has led marketing, product development, product launch, and program management initiatives with companies spanning multiple industries, including Philips, Stryker, Kestra, Snowflake, and VMWare.