Business Intelligence (BI) is the set of tools used to collect and transform data into insightful, actionable information. Business Intelligence helps you measure business performance and is critical for identifying improvement opportunities.
Ultimately, it is a quantitative look at your business to help you make decisions with the largest impact.
Yet, according to PwC "61% of C-Suite or VP leaders say their own companies' decision-making is only somewhat or rarely data driven."

We see five beneficial outcomes of incorporating BI into an organization's regular operations.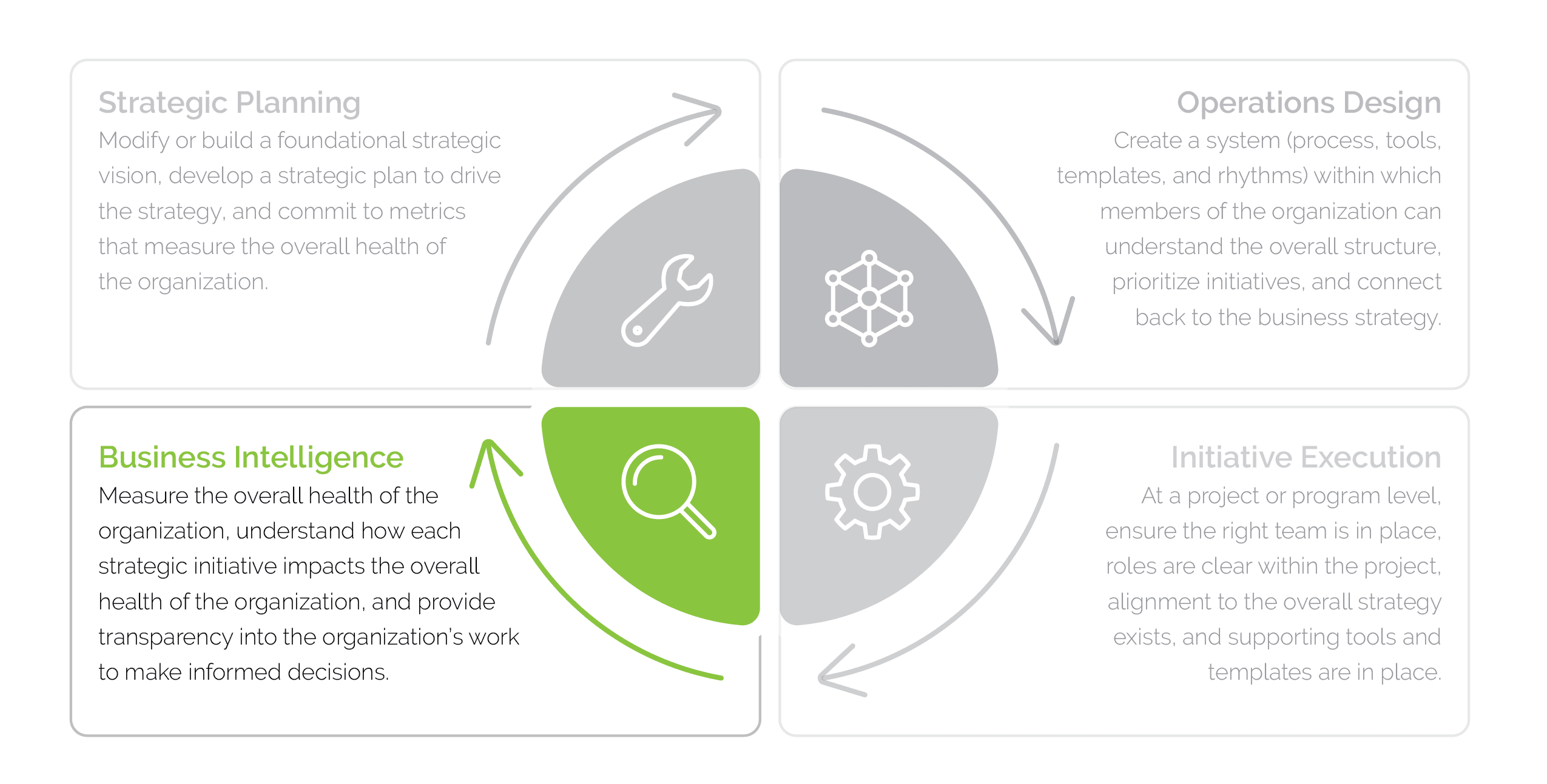 This is the final post in a 5-part series defining Spur Reply's unique perspective on the often overlooked, but incredibly valuable world of business operations.
Part 5: This blog focuses on business intelligence
1. Increased visibility
Having a strong BI strategy can clarify expectations and their impacts. Teams often struggle to see where their efforts influence the business or understand the larger organization's objectives.
Team goals are great; but without numbers behind them, it's hard to measure success or failure. BI gives employees the chance to understand and contribute to larger organizational goals — and ultimately the organization's overall health.
Strong analytics tell the story of your business through measurable facts and data points.
We once worked with a client to establish their organization's charter and metrics. We chose metrics that connected to company objectives and helped the team understand their contribution to those overall goals and business health. The client learned more about the success of specific initiatives, which allowed our client to better articulate the team's mission and objectives while rolling out their updated charter.
2. Distinct accountability
Business intelligence drives distinct accountability by assigning KPI (key performance indicator) ownership to a specific group or individual. Organizations that assign KPIs to specific owners are better positioned to connect activities with impact. Direct ownership of KPIs helps focus team members and create meaningful accountability.
In the earlier example, our client assigned metric ownership to each of their team members. Each member knew specifically what they owned and what success looked like. This clear accountability allowed for real, measurable progress against all metrics.
3. Strong cross-team alignment and collaboration
When there is a shared understanding of accountability, there is greater cross-team understanding and collaboration. By sharing metrics across teams, everyone gains understanding about the overall business and how they can contribute to other teams' initiatives.
Again, looking back to our example, the client team we supported was passionate about clearly defining and assigning metrics that were aligned to larger organizational objectives. Everyone worked toward a common objective. While each team member owned a different piece of the puzzle, they wanted to work together because they understood how their efforts connected.
Collaboration and a shared understanding helped everyone achieve larger organizational objectives. Relevant metrics, communication, and BI allowed the team to succeed.
Having distinct accountability across an entire team creates a shared understanding of accountability. When there is a shared understanding of accountability, there is greater cross-team alignment and collaboration.
4. Informed decisions
Strong business intelligence provides the information required to make timely and strategic business decisions. Effective data analysis ensures the decisions are informed by data. Yet, data driven decisions require more than examining metrics. The key is conducting deeper analysis to identify new patterns and relationships to tell a story.
For example, let's assume a technology company has a limited budget to invest in a win-back campaign for former customers who've recently lapsed their monthly subscription. If the sales and marketing teams were to simply look at the list of recently churned customers as a monolithic group, they'd miss out on an opportunity. Within that list of churned customers, some will likely be taking a short break from the product or service, while some have decided to permanently cancel.
With high-quality BI you can create focused initiatives to win back customers, knowing that not all are created equal when it comes to loyalty and interest in your product. In this example, the technology company can break down the customer list into groups and can create a targeted win-back strategy.
Business intelligence and probability-based data analysis can identify the customers who are more likely to return with some combination of incentives and outreach. BI can also classify those customers that are most likely to have permanently churned. While variables still exist, this sophisticated analysis allows internal teams to better prioritize resources to the customers with the greatest likelihood of return.
5. Decreased risk
BI and analytics can help you observe trends that can decrease risk of work-stoppage issues. These patterns prompt reaction and course-correction. By carefully monitoring trends, triggers, and thresholds, you can be proactive and address risks. Without consistent and regular reporting, you may miss indications of poor performance.
For example, let's assume one crucial goal is to increase revenue by $200,000 within two months. All the individual program KPIs are on track, but your pipeline and revenue have not increased. By correlating individual initiative KPIs to larger organizational metrics, it is possible to discover your initiatives are not working. As a result, you can adjust your strategy to get back on track and better achieve your objectives. Without KPI tracking, you may miss the opportunity to course-correct and drive revenue and reach your goals.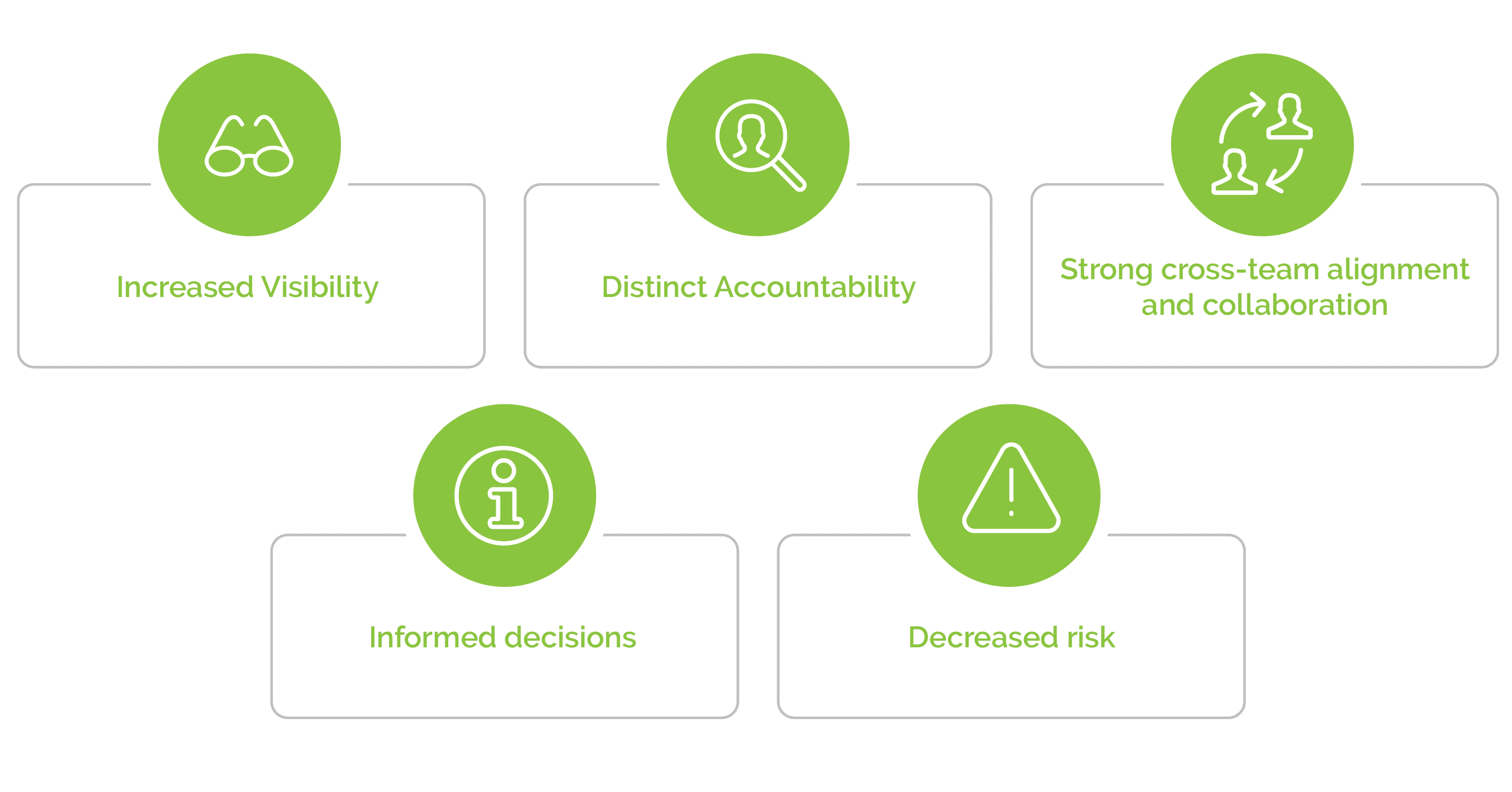 By integrating strong analytics and reporting into your organization, you can gain the business intelligence necessary to succeed in meeting your objectives. When you invest in BI, you increase visibility, drive greater accountability, foster cross-team collaboration, make more informed decisions, and decrease risk within your projects. By leveraging BI to inform your strategic planning, Spur Reply's business operations framework comes full circle.


Check out the previous blogs in the series: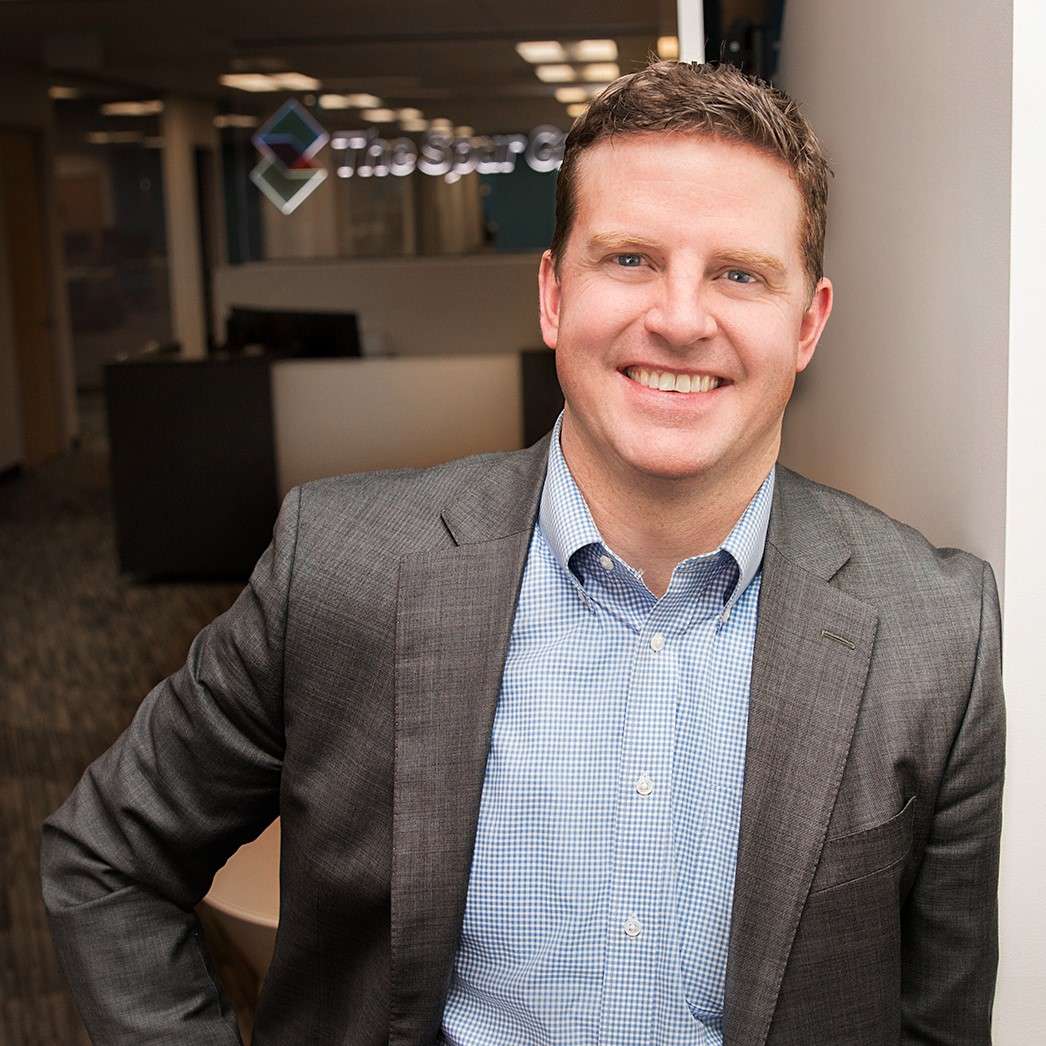 Dan Overgaag
Dan leads Spur Reply's channel management, sales transformation and business operations practices with over 11 years of industry experience. Dan has led countless projects and strategic initiatives across channel management and channel incentives programs within technology companies such as Microsoft, Cisco and Google.