Are your partner investments delivering a competitive advantage? How you go-to-market often defines your advantage in the marketplace. As more companies today leverage partners as a vital component of a go-to-market strategy, having world-class channel management is more critical than ever. Channel management (also called channel partnership) is when two companies form an agreement where one firm markets and sells a product, service or technology for the other firm, often co-branded.
Sadly, many companies fail to achieve breakthrough success with their partners. By some estimates, as many as 70% of alliances fall short of expectations for both the partners and the vendor. How do you know if your strategy is falling short?
Here are a few telltale signs that a company's go-to-market plan is under-performing:
Poor alignment between how sales, product teams, and the partner program define "best" partners
Weak performance by significant number of top-tier partners
Unclear ROI due to a lack of understanding of how partners deliver value
Weak commitment by partners to key behaviors through existing partner relationships
Passive execution that reacts to, rather than fuels, business outcomes
The strength of your channel ecosystem is directly correlated to driving results and winning over new customers. In this blog, we'll outline six different strategies that many business leaders miss when building and managing a channel ecosystem.
Often, the root cause of a company's problems is not its people or its positioning, but its approach. Your channel efforts need to focus on how you will win with partners in a competitive context. Run your channel management like a compete program and not an operations program. With the right partner approach, your channel operations will drive performance that's aligned with company objectives through the right partnerships, in a manner that guides behaviors, creates value, and it strengthens the company.
The six disciplines of channel management
If your sales channels aren't performing at their true potential, we suggest adopting the following six disciplines:
Create a unified partner plan. Manage your partner planning to align on precise business results. This provides the foundation for your success.
Build a partner road-map. Manage a capacity planning model and use partner scoring to maintain the right mix of partners. This road-map lays out the path and measures for all your activities.
Conduct value proposition assessments. Manage your value proposition messaging to partners to gain a competitive advantage. This drives competitive effectiveness and partner mind-share with your channel messaging.
Embrace the new partnership model. Manage your partner program to deliver different value under the new model of partnership. This shifts the efforts to better align with the new needs of partners and customers.
Architect incentives to drive behavior

.

Manage your channel incentives and partner investment model to drive specific ecosystem performance and outcomes. This creates predictability and returns while enabling agility and responsiveness.
Define a channel operations model

.

Manage your team to drive execution excellence. Your channel operations define the company's management system and establishes rigor applied to execution excellence.
Discipline #1: Create a unified partner plan
Most channel leaders understand the inherent benefits of partner planning. At the fundamental level, partner planning is setting your channel strategy – who is your ideal partner, and which partner tactics will help you best serve your customers. The second level often includes a plan from channel leaders as to the best distribution strategy to scale or maintain market coverage with an optimal level of company resources. This plan is usually rolled out as a set of targets for the local field offices to execute.
Creating a robust plan provides the foundation for success, and has five areas of focus:
Identify which company objectives rely on effective channel relationships
Assess your current route-to-market strength
Understand your ability (and need) to scale across multiple dimensions
Define your growth strategies for each desired business outcome
Cascade accountability throughout your organization
Within your plan, you'll have one or all these four channel strategies for growth:
Recruit - Add partners to an existing route-to-market.
Develop - Establish a new route-to-market, either through new or existing partners.
Grow - Expand and extend the capabilities of existing partners and resources to expand into additional product offerings or target markets.
Prune - Increase efficiency and effectiveness of channel partnerships by redirecting resources from low-performing elements to higher-performing ones.
Your challenge is that you will likely need a different strategy for each geographic market, customer segment, and product offering. You then need to prioritize your efforts by your internal goals (examples could include long-term growth via a new product line or short-term key performance indicators like yearly revenue targets).
Why go through all this work? The big payoff for your channel planning effort is team alignment. Channel planning is your blueprint and answers important questions. Is everyone aligned on shared goals? Is there clear accountability? Do team members see how their efforts are essential to overall success? The highest purpose of your partner plan is to eliminate ambiguity.
Discipline #2: Build a partner road-map to the ideal ecosystem
The ideal end goal of the channel development process is a partner ecosystem that is both comprehensive and effective. A partner ecosystem is a record or map of all partnerships within your company and represents the extended reach of your firm. Channel managers need to fully understand their ecosystem and how to adjust it for optimal performance.
You'll start with a partner road-map that focuses on capacity planning (how many partners should I have?) and partner scoring (which partners are the best fit for my needs?).
Capacity planning and partner scoring are the two sides of the same partner performance coin. Capacity planning looks at the aggregate number of partners a company has and models whether gaps exist that will hinder the company's ability to meet its goals. On the other hand, partner scoring examines each the individual partner firm, assesses its unique potential, and determines whether that partner is delivering.
You may subscribe to the more partners are always better philosophy, but it often crashes into the reality of scarce resources. Every decision to work with one partner is also the opportunity cost of not working with another.
In order to determine your individual company road-map, you'll need to examine the five Cs of partner performance:
Contribution: What is the sales velocity of each partner? Sales velocity refers to how quickly the company converts leads to sales and the value of each of those closed deals over a set period. Almost everyone measures sales velocity, and you likely have data to calculate the rate for each partner.
Consumption: How effective is the partner at driving customer adoption and usage? If contribution represents revenue, then consumption is the increase in the average customer's lifetime value through affiliation with the product or service.
Coverage: What markets does the partner cover? Your ecosystem capacity is influenced by the mix of partner types and the number of partners in each segment, as well as partner attributes such as customer served, business models, and solutions offered. You have an opportunity to expand into new markets with the right partner coverage.
Capability: How aligned with strategic products is the partner? Capability is a combination of the partner's knowledge and its effectiveness at bringing it to bear with targeted customers. Every revenue dollar is not equal when it comes to building a growth engine, and a partner's capability is critical.
Commitment: How predictable and consistent are the partner's results? Most partners work with multiple vendors, so partner loyalty is a crucial determinant of channel revenue. A partner's commitment will affect how it contributes to your growth curve.
Once you've developed your road-map and ecosystem, you'll want to use the following tactics:
Create actionable, data-driven targeting models for partner recruitment and development
Ensure balanced engagement based on business models, partner motivations and different performance requirements
Map necessary credential programs for full ecosystem training and enablement
Create a predictive model for program investment
Validate partner business propositions across necessary partner segments
Discipline #3: Conduct a business value proposition assessment
Your value proposition to partners shows the quantitative and qualitative boost a partner receives from selling and servicing your company's products and solutions. Partners use these value proposition statements as competitive filters when determining which vendor, they will sell and support with their customers.
A compelling partner value proposition consists of three main elements:
Market Momentum - Partners naturally migrate to products and services that are in high demand by their customers. A company's market momentum is composed of customer demand, market share, and leadership position.
Relationship Alignment - Partners align with vendors when they see long-term value in the relationship. Partners assess alignment based on vendor fit against their strategic objectives; the reputation, either real or perceived, of the vendor; and satisfaction with past engagements.
Partner Economics - Partner economics is the financial return a partner can gain from the vendor relationship, which factors in the profits from the partnership, initial investment costs, and qualitative benefits from the relationship.
It is unusual for a single company to have strength in every area. All companies will have soft areas within their partner business proposition with some partner segments. However, it's crucial to understand your company's weaknesses and strengths.
You must also understand the business value proposition of each of your competitors. A genuinely effective partner business value proposition assessment benchmarks a company's business proposition relative to its key competitors with each targeted partner segment.
After you conduct an assessment and identify weak areas, consider the following actions to improve your perceived value:
If you have weak market momentum then you should either reposition your core offering in the marketplace or improve the potential financial or strategic gain for a potential partner
If you are recruiting partners that don't understand your value, your targeting or messaging are missing the mark, and you'll need to re-evaluate one or both of those area
If you are not driving as much value to your partners as competitors, consider ways to improve the partner economics while still maintaining the margins you need to run your business. This could include reducing the initial set-up costs, altering profit sharing agreements or providing sales and marketing support.
Discipline #4: Embrace the new partnership model
Despite industry changes in recent years, the basic structure of a partner program hasn't changed for many companies. Partner agreements are often structured into three or four tiers based on partners earning a set of capability certifications and producing a consistent level of revenue for the vendor. Vendors provide a different set of benefits based on partners attaining different levels of results. This fundamental structure has remained in place for multiple decades.
But industry norms have changed significantly in recent years:
The cloud solutions model changed the customer buying dynamic.

Customers shifted from buying solutions as capital expenditures to operating expenses. Huge budgets have vanished for custom solutions, one-off implementation models, and large-scale proof-of-concept models.

A different set of buyers redefined the value model.

Several years ago, Gartner reported a watershed event – for the first time, CMOs directed more technology spending than CIOs, which was just the tip of the iceberg. Increasingly, the buyer for company technology is outside of IT and seeks a different set of business expertise from partners. Non-IT buyers have opened the door to a new set of partners not easily defined as "technology" partners.

Partner business models evolved.

For many years, most partner business models tightly aligned to their preferred vendor's strategic goals, as resellers or service providers. Not anymore. Most partners now deliver core value to their customers independent of a single vendor, and vendor solutions have become a secondary (or even tertiary) element of the sale.
For vendors, this means you need to evolve your partner engagement. We recommend you think about this in three ways:
Your partner program needs to provide a foundational structure that supports your relationship with the partner
Partner enablement is the "motion" you should seek to deliver through your partner program
Partner management is the accelerant that helps define the speed of that motion.
All are critical. When coordinated, they magnify each other's results. In order to make all three work together, follow these seven best practices:
Simple, gated delivery – Partners understand a vendor's need to protect and limit the availability of information, tools, and resources. But they also get quickly frustrated when a vendor imposes barriers that hinder a partner's ability to sell, support, and develop within a vendor's platform. You will improve your ease of doing business and set your company apart from the competition by creating open access to information and resources, with gated, low-but-reasonable thresholds.
Data-driven insights – Your program design should include the careful consideration of how you use data. Gone are the days when vendor data on partners was limited to the number of certifications and revenue generated. Vendors now have visibility into unprecedented levels of data on partner service/product lines, the customer base, and levels of engagement. You can use this data to generate useful insights for your company.
Flexible benchmarks – Partners are multi-faceted and constantly evolve, and they can no longer be neatly placed into simple categories. Your program requirements need to have that same flexibility. Break free from the need to silo different partner business models into tracks. Instead, construct a model that rewards the partner based on the value they deliver to customers.
Joint business planning – We want you to take your business planning to the next level with your partners. You can't simply create an annual plan with your partners that gets posted on your internal drive and is rarely revisited until renewal. We recommend you tie your planning to incentives, partner development, and partner management efforts. And your systems and processes need to allow rudimentary, programmatic business planning even with your breadth partners.
IP development support – This is often the hardest area for a vendor to embrace because a partner's primary goal is to create customer value within the partner's offerings, not the vendor's. A partner is looking for a true partner who enables mutual success., not simply a vendor
Co-selling approach – Leadership within vendors often think their channel sales model has two parts: direct sales and partner sales. In truth, the most prevalent option is the co-selling model, where both partner and the vendor sales resources are critical. Rules of engagement are unambiguous, compensation is balanced, and roles and responsibilities for different players are clearly defined.
Lead management structure – Fundamentally, partners and vendors both want to manage their cost-of-sales, improve the sales pipeline, and increase customer lifetime value. Creating value for these three areas is important because they are all core business drivers for your partner's go-to-market efforts.


Discipline #5: Architect incentives to drive behavior
As you make decisions about channel incentives consider what partner behavior you want to encourage or hinder. As you measure the success of each investment, consider how it was able to drive desired behavior and the economic return on investment (ROI).
Partner behavior is the results can be grouped into the following buckets:
Focus: Are partners concentrating on the customers and solutions you want?
Activity: Are partners meeting your requirements and receiving enough rewards to stay satisfied?
Performance: Are partners driving the business results you require?
Retention: Are you securing your best partners with benefits that keep them and their customers loyal?
The architectural and operating elements of a partner investment framework, such as incentive structures and performance measures, should result in desired partner behaviors. A company needs to engineer its partner program to drive these behaviors in a consistent, predictable, and measurable fashion. Yet, the program must also be flexible and responsive to changing market conditions. Developing this structure can be challenging, as partners want a program that is stable and constant, and changing underlying systems is time consuming.
Consider adding the following tools in your partner program:
Partner segmentation - Develop criteria for your ideal partner to make them easier to identify and contact, which will improve your communications
Creating Expertise – Document the training of partner sales staff on your product or service, also known as partner enablement, which helps identify those partners who are most competent and passionate about your solution
Measurement – Track performance against specific goals, which helps maintain alignment among leadership on partner goals.
Rewards - Establishing and providing clear rewards when partners reach the established goals, which helps with partner retention.
Discipline #6: Define a channel operations model
Strategy defines the right things to do, while effective execution sets apart effective companies. Most senior managers have an intuitive sense of how effective their channel operations are, but without an objective scale, a hunch is meaningless.
There are five distinct levels of execution excellence for all operational processes:
Unstructured Execution – There are few formal processes in place.
Ad-Hoc Execution - There may be some successes and some losses. The approach is relatively haphazard and often dependent on the strengths of individuals. There are few, if any, standard processes. Organizational intelligence is poorly documented and erodes as individuals leave.
Structured Execution - There is a consistent operational structure in place. Regular meetings and communications occur but are not always effective. The staff generally follows a defined process, but not always. Knowledge is compartmentalized within teams. When companies reach this level of performance, they generally see a marked improvement in execution excellence.
Advanced Execution - Standard processes are identified and followed. There is a regular rhythm of the business. Structured corporate planning exists but is often disconnected from individual or team commitment setting.
Robust Execution - Processes are followed and documented. A culture of learning is pervasive, with in-depth feedback collected along with essential processes. The focus of execution excellence has shifted from "Are we able to execute?" to one of continuous improvement. Strong alignment exists between goals, investments, and commitments. Organizations also see a step-level of improvement when they reach this phase.
The bottom line
Unfortunately, the traditional approach to channel management has been to run it as an operations program. "Cost-to-serve" and "how-to-scale" become important mantras. While operational elements remain relevant, companies cannot afford to continue with this approach. As dependencies on partners and alliances increase, winning with partners becomes the key to winning with customers.
With the right partners, these six disciplines will help align channel strategy with company objectives. A well-engineered channel management system provides a stable framework that can intelligently respond to changing market conditions.
With the right approach, channel management is not only an asset, but it can also be a key driver for go-to-market strategy success.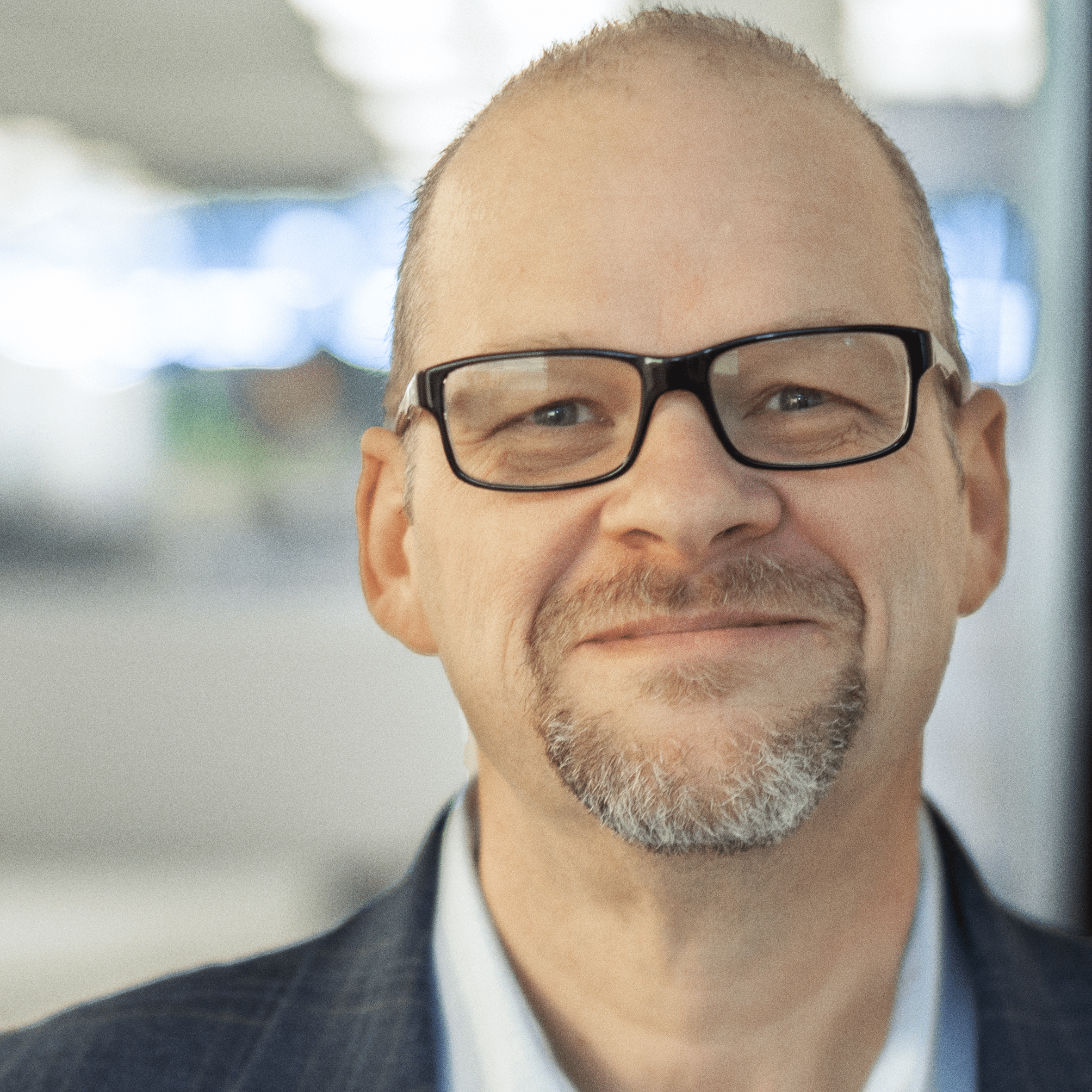 Richard Flynn
Richard Flynn is a recognized leader in channels and go-to-market business strategy and execution. A Founding Partner and Chief Marketing Officer for Spur Reply, Richard has over 25 years of go-to-market experience in sales transformation, channel management, and customer marketing.