According to Demand Gen Report, 75% of the highest-growth companies across the globe will implement revenue operations (RevOps) into their business by 2025.
When effectively integrated into your business model, RevOps can serve as a powerful catalyst to propel your organization's success. Your business model determines how you will enable long-term value for customers through the products and/or services you plan to sell and how you will go to market with them.

RevOps is a flexible system that integrates into your business model. It is designed to connect, analyze, and improve the lifecycle of revenue realization across an organization. A RevOps-incorporated business model aligns and integrates sales, marketing, ecosystems, and customer success units for repeatable revenue growth and profitability. By ensuring your strategy, people, processes, technology, and data work together toward common goals, you will be able to drive the highest return on investment (ROI) possible.

Spur Reply's years of experience partnering with clients to drive and optimize their growth have allowed us to develop a set of best practices to help you accelerate your organization's revenue and grow its profitability. We're sharing our tips with you in a five-part blog series. In our first article, we covered what we believe traditional definitions of RevOps leave out, how we define it, and the positive outcomes this business approach can deliver for your business.

In this article, the second in our five-part series, we will tackle the reasons your organization needs RevOps and why you should invest time and resources into focusing on it.

Our third article will take a deeper dive into the core values a RevOps-focused business model delivers and how to make it work for your business.

Our fourth article will share our unique approach to executing successful RevOps.

Lastly, our fifth article will give you tips to help gain executive buy-in on implementing this business approach within your organization.
How RevOps drives external value
Our previous article took a closer look into how RevOps goes beyond tool optimization and integration to also focus on the alignment of your strategy, processes, and people. A RevOps-centric business model is not a one-time initiative, but rather, a continuous focus on aligning and optimizing your organization for sustained growth. We also covered how RevOps applies to all routes to market, not just sales and marketing. Further, by adopting a holistic approach to revenue acceleration, companies can bridge silos, identify new opportunities, and achieve market success.

So what are the specific kinds of challenges RevOps can solve?

For starters, RevOps can serve as a critical tool for helping you do more with less. By integrating all the business functions and units that work to grow your business, you will be able to amplify the positive outcomes your organization can deliver. Some specific ways in which this business approach can strengthen your organization include:
Simplifying complex sales processes and buyer journeys: RevOps plays a crucial role in mapping and optimizing business development efforts. By leveraging data and analytics, a RevOps-centered business model can identify bottlenecks, streamline the sales and marketing process, and provide sales teams with the necessary tools and insights to navigate the complex buying landscape. Getting the most out of your data and analytics can, therefore, help accelerate sales cycles, improve win rates, and drive revenue growth.
Integrating and aligning disparate systems: Enterprise businesses typically run a wide range of systems and technologies across different departments and functions, resulting in data silos, inefficient processes, and fragmented customer experiences. By implementing a unified tech stack, ensuring data flows seamlessly across systems, and establishing standardized processes, RevOps enables a holistic view of customers, improves operational efficiency, and facilitates better decision-making.
Fueling account-based marketing and selling: RevOps plays an instrumental role in optimizing account-based strategies. With data and analytics, this business approach can help you identify high-value target customers, personalize marketing and sales content, coordinate multi-channel campaigns, and align marketing and sales activities with strategic accounts. As a result, you become better positioned to effectively reach target audiences, deepen customer relationships, and drive revenue growth through more tailored, personalized approaches.
Scaling a rapidly growing business: If your business is growing quickly, you need to focus on scaling your sales team, optimizing sales processes, and implementing effective lead generation and management strategies. Additionally, you need to strengthen alignment across marketing, sales, and customer success functions. RevOps plays a crucial role in streamlining and aligning your workflows and operations, allowing your organization to grow while maintaining revenue acceleration and profitability.
The key to achieving the highest ROI possible from your RevOps lifecycle is to optimize and closely integrate the array of business functions and units across your organization. By advancing individual business functions and units, as well as addressing all routes to market, customer buying types, and marketing and sales motions, you will ensure that all parts of your company work together to meet a common goal.

Now that we've overviewed some common challenges that RevOps can help solve, let's take a look at the ways in which it can help you gain deeper insight internally to drive more value externally.
How RevOps unlocks greater business acumen
In addition to accelerating business growth, RevOps also allows you to uncover essential insight across your organization that you wouldn't otherwise leverage.

At Spur Reply, we think of essential insight as a deep, well-rounded understanding of what is happening within your business. You collect essential insight when you go under the hood, peel back the onion, (or whatever your favorite metaphor might be), and discover inner workings that you can accelerate or streamline to build growth.

With RevOps, you can cast a wider net to collect more knowledge on your organization's inner workings than you could by examining business units or functions on their own. Further, this business approach positions you to focus on the gray areas in between your business units and functions, along with their overlaps and connection points rather than specific, standalone areas. Those gray areas, overlaps, and connection points are the keys to helping you gain the essential, "big picture" insight into your organization.

We believe RevOps can help you unlock five key areas of essential insight: revenue activation, enterprise architecture, customer optimization, decision science, and connected services. Let's break down how each key area contributes valuable insight that amplifies your overall success:
Revenue Activation
RevOps unlocks revenue potential, accelerates growth, and increases performance by leveraging the systems you already have in place. With a holistic, data-driven approach to maximizing profit generation, you will be able to sharpen your focus on ways to improve financial performance, increase sales, improve business strategies, reduce costs, and optimize development efforts.

As we highlighted in our previous article in the series, this business approach can specifically help uncover insight into your various, complex routes to market to better optimize your selling channels. Ultimately, RevOps acts as a lens to help you identify the most effective channels to reach customers and grow revenue.
Enterprise architecture
RevOps positions you to zero in on your enterprise architecture. By taking a closer look at the fundamentals of your organization, you can maximize your solutions and processes to achieve greater scale and efficiencies. Automation, for example, can serve as a powerful tool for optimizing your internal processes and streamlining tasks related to lead generation, sales pipeline management, and customer retention.

RevOps will help you quickly gain deeper insight into your processes and solutions and how to re-engineer them to improve efficiencies. Building a structured approach to revenue acceleration will ensure siloed hardware, software, and technology systems are connected as a larger, single-functioning entity that operates within your organization as a whole.
Customer Optimization
At the center of RevOps is the customer, and by focusing on optimizing for your customer you look to bolster each customer interaction point. Prioritizing customer intelligence gives you better insight into how to improve the buyer experience. By adopting a customer-focused mindset, you will uncover new ways to drive business growth by collecting, analyzing, and applying information to make business decisions.

Placing an emphasis on customer engagement is essential to build and nurture the connection between your account base and your business. RevOps helps utilize and strengthen engagement channels to build customer loyalty. A careful approach will allow you to closely examine your product positioning, target market, and customer needs to establish a unique identity.
Decision science
Your teams have significant data at their fingertips — some is easily accessible and some is not. RevOps helps you leverage decision science to gain insight into how to extract and apply data to accelerate revenue. Connected data gives you a unified way to measure key performance metrics. You can better connect your data by seamlessly integrating different software applications, databases, and platforms to improve the exchange and communication of information.

Additionally, focusing on decision science with advanced analytics tools will help you gain deeper insight into your customers, market, and other growth factors. You can use the findings to help strengthen revenue generation strategies. Lastly, leveraging decision science through RevOps will help maximize the efficiency of your resources, processes, and people to multiply the positive impact across customers, partners, and employees.
Connected services
Another way RevOps can help grow your success is through service connection. By closely joining all your organization's different entities of work within your services, marketing, sales, and customer success functions, you will be able to gather insight that can help grow and optimize pathways that will lead to more revenue. Establishing governance among the systems, processes, and teams associated with these functions is essential to ensure operations and workflows are fully optimized.
To better connect services, you need to first align business initiatives. Unifying initiatives requires you to carefully identify, plan, implement, and evaluate strategies that each target a single goal or outcome. To smoothly execute those initiatives, you can incorporate change management to ensure transformations in strategies, processes, or technologies are fully understood and adopted by your organization. Further, our landing and adoption readiness approach to change management will enable you to maximize strategic intent and gain insight into where you need to adjust or focus your efforts.

Building strategic alignment through RevOps is critical to bringing your company's revenue growth strategies and functional plans together and to better coordinate communication across business units and functions. The insight you gain from this business approach allows you to establish common KPIs everyone can follow, achieve cross-team KPI alignment, and, ultimately, get everyone to row in the same direction.
Knowledge is power
RevOps serves as the intentional, carefully constructed foundation that aligns teams, processes, and systems toward one set of clear, unified objectives. Providing greater visibility and connection into what's happening beneath your organization's surface, this business approach provides you with the knowledge you need to take your revenue acceleration to the next level. By developing a thorough understanding of the numerous ways this business approach can transform your company, you will be able to take full advantage of all the benefits RevOps has to offer.
---
This blog is the second post in a five-part series on best practices in RevOps. Check out the first post on what we believe traditional definitions of RevOps leave out, how we define it, and the positive outcomes it can deliver for your business.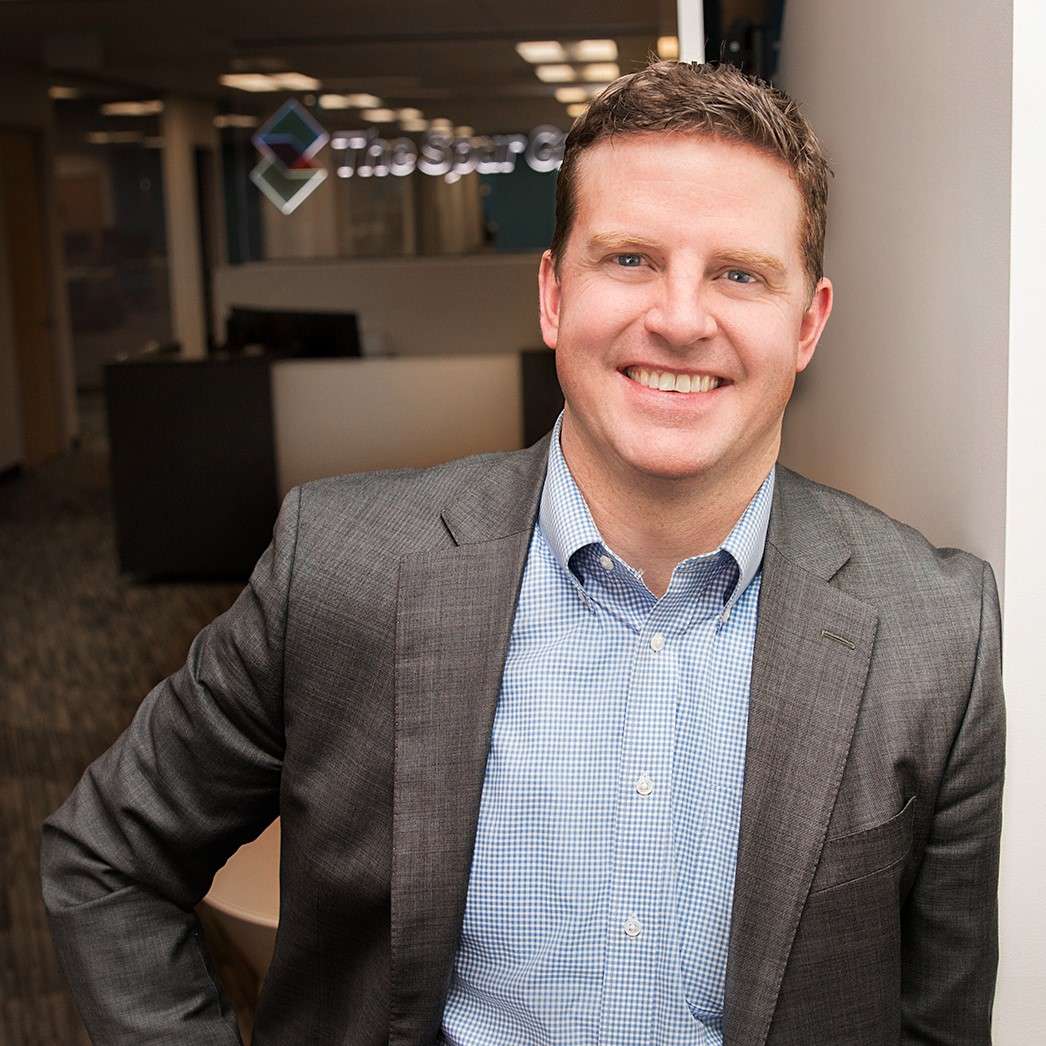 Dan Overgaag
Dan leads Spur Reply's channel management, sales transformation and business operations practices with over 11 years of industry experience. Dan has led countless projects and strategic initiatives across channel management and channel incentives programs within technology companies such as Microsoft, Cisco and Google.